WARNING – QUANG ANH ELECTRICAL IS NOT A DISTRIBUTOR OF WELDCOM
Recently, taking advantage of customers' trust in the prestige of the Weldcom brand, Quang Anh Electronics store has had a very methodical and sophisticated act of impersonating our franchise store.
Through Facebook, Quang Anh Electronics has shared a series of news articles and advertisements with a deep discount of up to 40% for products called by this object "genuine JASIC welding machines of Weldcom Thailand". Not stopping there, Quang Anh Electronics also secretly took pictures of Weldcom Thach That's signboard and storefront, using tricks to edit, merge fake names and addresses on these photos to deceive customers. .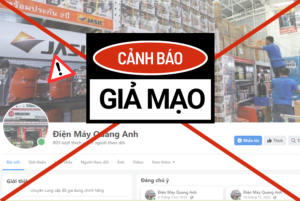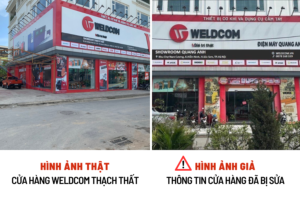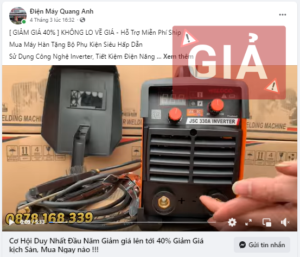 To ensure the interests of consumers, Weldcom would like to announce:
We do not have any branch or franchise store in Soc Son. Quang Anh Electronics is not a genuine dealer of Weldcom.
JASIC welding machine products sold by Quang Anh Electronics shop on fanpage or at the store are FAKE and NOT GENUINE. JASIC brand does not have JASIC welding machine made in Thailand as advertised by Quang Anh Electronics.
Weldcom does not have a discount policy of up to 40%.
All JASIC products in Vietnam are distributed genuine only through Weldcom with the listed price and 18-month warranty policy with electronic warranty stamps nationwide.
Weldcom would like to inform customers to be more careful when seeing fake information online. To check if the Jasic welding machine you purchased is genuine, please contact hotline 1900 9410 or visit Weldcom.vn website to check electronic warranty.
TIN LIÊN QUAN