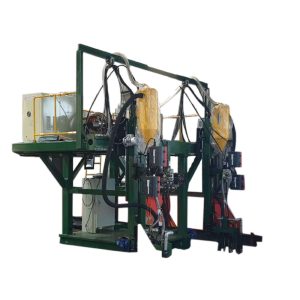 Machine frame: 01 set

Welding torch and center pulling rod system: 02 sets.

Welding guide device: 02 sets

Flux recovery system: 02 sets.

Welding source: 4 sets Megmeet Artsen CM500R and 2 sets Jasic MZ1000.

Control system: 01 control cabinet, 01 control handle.

Hose and cable system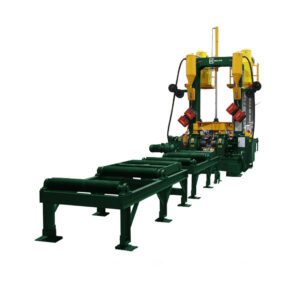 Integrating 3 functions of attaching, welding and straightening on the same body system, is a solution to flexibly meet the needs of customers, helping to increase productivity, optimize space and cost
The body is sturdy and stable
Using Tandem MIG 2-wire technology under the drug layer for high speed and weld quality
The welding source used for the machine is a welding source for robots with many advantages such as a wide, stable and durable input voltage range. The wire feed of the welding source has an Encoder that controls the wire speed, making the welding current stable and ensuring the quality of the weld.