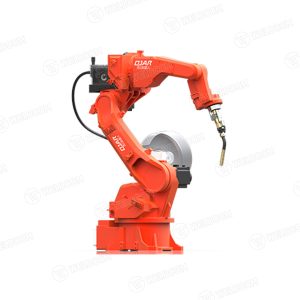 Neat design
Flexibility in installation
Exceptional accuracy and speed
Easy to use, easy to install
Safe and intelligent mine anti-collision function.
Compact with high load capacity
Wide working range.
Flexibility in installation
Cut the cost
Outstanding features ABB 1520ID welding robot:
Shake torch function, effectively supporting welds with large welds, welding thick materials.
Neat design.
Flexible in installation.
Outstanding accuracy and speed.
Easy to use, easy to install.
Customer care service and global support.