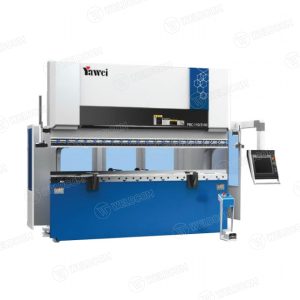 Yawei's most advanced trauma machine series with many modern features, high accuracy and speed of injury.
Delem DA53T controller – Netherlands, 2D programming display and setup. Hydraulic system Rexroth or Hawe – Germany, oil pump brand Rexroth or Voith/Eckerle – Germany.
The main motor is a servo motor to help increase speed, limit noise, save power, minimize oil leakage errors on the hydraulic system, limit the increase of oil temperature when working to help maintain regime stability.
The working table is equipped with an automatic mechanical control compensation table by CNC to thoroughly solve the display of hammock products.
After standard, there are 2 CNC axes (X, R), driven by AC servo motor, moving by ball motor.
Equipped with a convenient quick-change tool connection system that removes tools directly at each position with ease.
The moving frame system on the slide helps to adjust the distance to zoom out easily and quickly.
Effectively combined with robots, many advanced options according to customer requirements.