THIEN TRUONG STEEL & WELDCOM – COOPERATION FOR SUSTAINABLE DEVELOPMENT
During the process of formation and development, Weldcom has had the opportunity to become a prestigious partner of many mechanical business THIEN TRUONG MANUFACTURE AND TRADE CO.,LTD es across the country. Typically, Thien Truong Trading and Production Company Limited is a leading steel structure enterprise in the Northern region, and also a strategic partner of Weldcom over the years.
THIEN TRUONG MANUFACTURE AND TRADE CO.,LTD, known in the market as Thien Truong STEEL, was established in July 2002 with its head office located in Minh Duc, My Hao, Hung Yen. The company operates in the field of design, fabrication, processing, transportation and erection of steel structures and steel structures, serving projects from various fields of metallurgy, mining, hydroelectricity, manufacturing,to residential and commercial projects.
THIEN TRUONG MANUFACTURE AND TRADE CO.,LTD
Besides leading the steel structure manufacturing industry, Thien Truong STEEL is also one of the pioneering mechanical enterprises in the North in updating trends and applying new technologies to production. This confirmed when the company realized that the traditional production process using plasma cutting machines, CNC drilling in the steel cutting phase gradually revealed the disadvantages of cutting time, product quality and consumable workpiece. In 2021, Thien Truong's board of directors decided to invest in Yawei HLF 6KW CNC laser cutting machine to upgrade the line and choose Weldcom as a supplier.
By 2022, with the obvious efficiency from laser cutting machines, Thien Truong continues to cooperate with Weldcom and boldly brings to the factory consecutively 3 Yawei HLF laser cutting machines, including 02 machines with a capacity of 15KW and 20KW. The combination of 04 Yawei laser machines has brought outstanding efficiency in terms of fast cutting speed, perfect cutting circuit quality and the ability to cut carbon steel of the 20KW machine up to 100mm, helping the company better meet the demand manufacture ciphertext, wing phase, girder girder of large gauge steel structure.
Yawei HLF201220 laser cutting machine 20kw capacity at Thien Truong STEEL
In addition, these Yawei devices are integrated with the world's leading advanced technologies such as Precitec cutting head and German IPG laser source that also help Thien Truong STEEL improve the quality of finished products with high accuracy, the cutting surface is stable and shiny evenly. So, Thien Truong STEEL always brings to customers many products with perfect quality, ensuring the completion and handover of the project on schedule.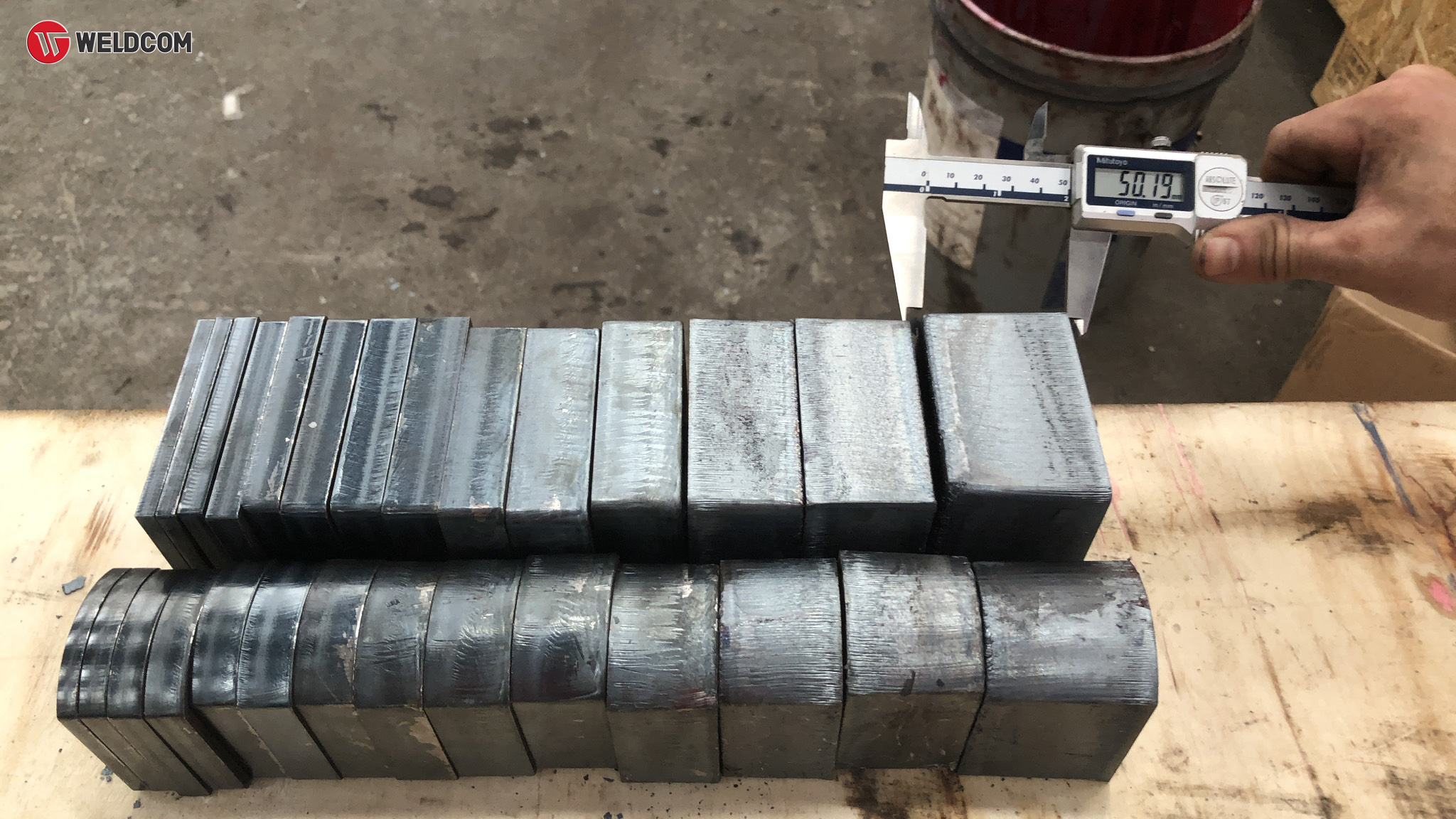 Finished products achieve high precision and sharp surface quality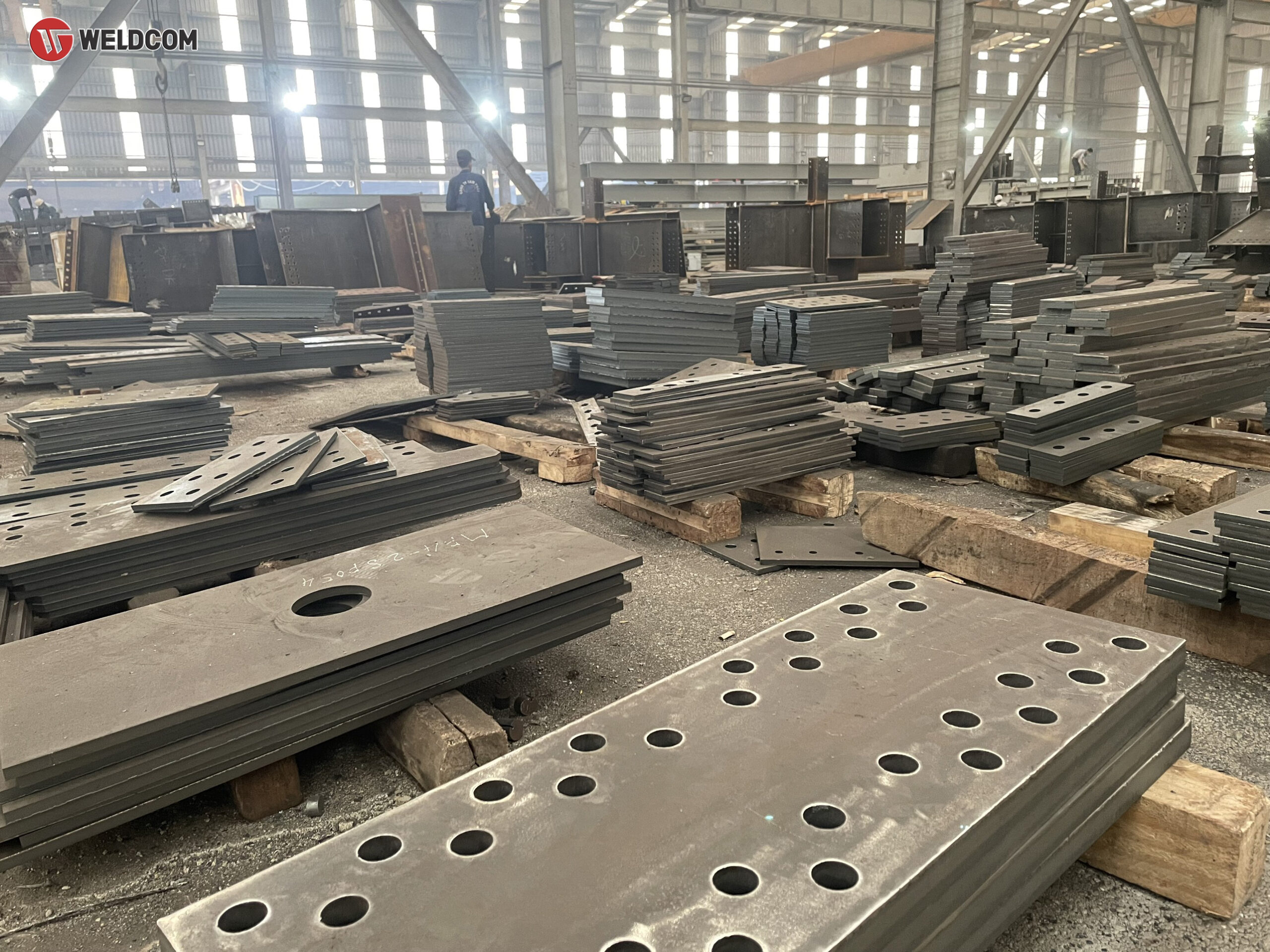 Thien Truong's factory productivity is constantly increasing
The investment in Yawei's production synchronous machinery system is considered the right direction and represents a long-term vision from the company's management in the context of the increasingly fierce steel structure market. In fact, Thien Truong STEEL has made great strides in the business field when expanding its production scale with an output of up to 4000 – 5000 tons/month, with an increasingly optimized production process. The Yawei laser cutting machine combinations distributed by Weldcom always operate on average from 12-16 hours/day. In particular, there are times when the machine runs at maximum capacity continuously 24/7 for 90 days to meet the order progress, and this is also a way for businesses to further verify the stability and durability of the machine.
Combination of 4 Yawei laser cutting machines that Thien Truong currently owns
In the next stage of development, the company's management had a specific investment strategy when realizing that the demand for steel structure production with larger thickness and size was constantly increasing. Following the previous success, in March 2023, Weldcom continued to become Thien Truong's strategic partner in supplying 30KW Yawei HLF laser cutting machine, contributing to the production capacity of enterprises to meet international export orders and reach new successes in the future.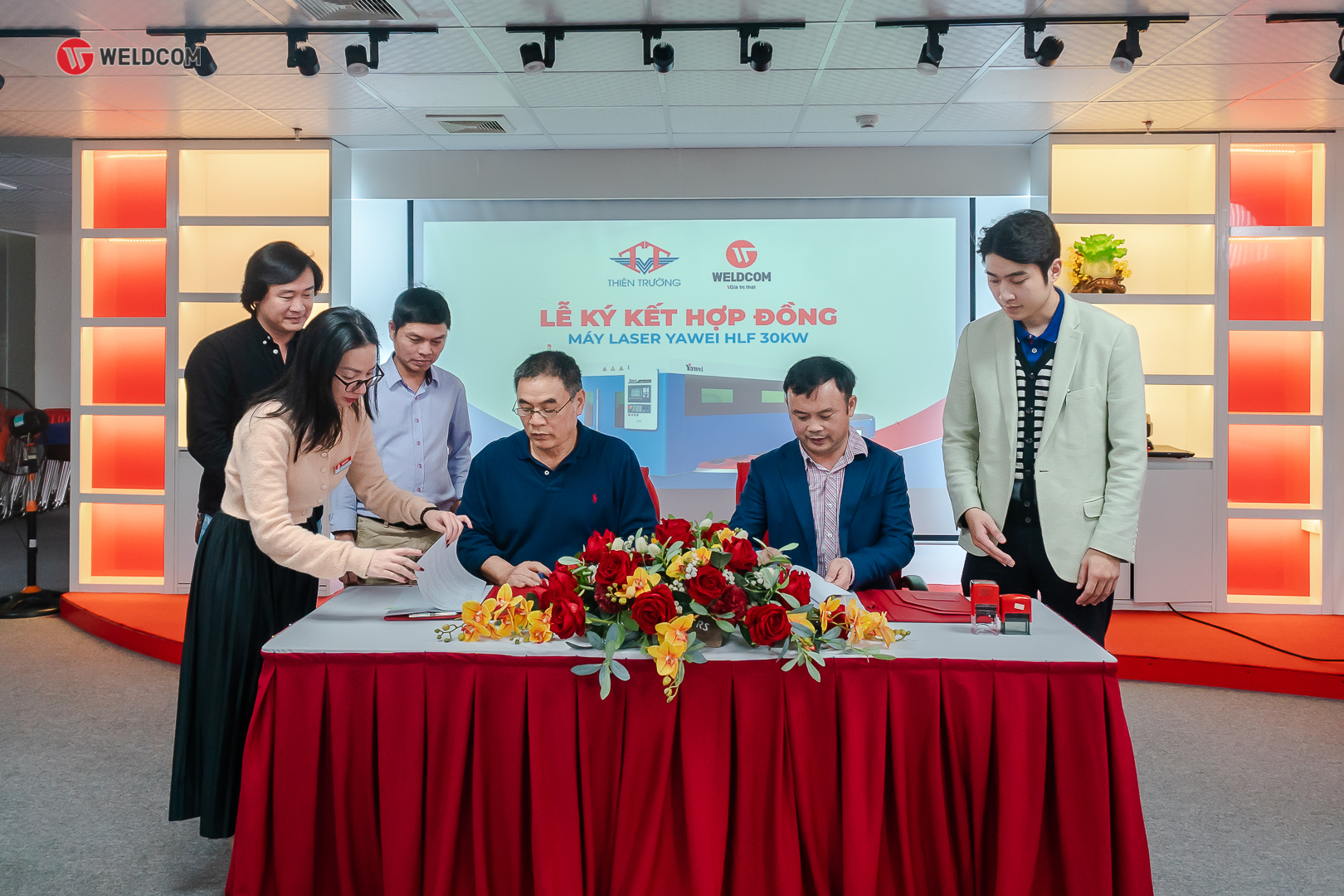 Signing ceremony of strategic cooperation between Weldcom Industry Joint Stock Company and Thien Truong STEEL
Signing ceremony of strategic cooperation between Weldcom Industry Joint Stock Company and Thien Truong STEEL
At the contract signing ceremony, Mr. Tran Dinh Tan added: "Weldcom and Thien Truong are two strategic and comprehensive partners. Weldcom can test new machines and solutions at the Thien Truong factory for better results for both sides."
As a companion and strategic partner of Thien Truong, Weldcom is proud to be trusted by customers on the business journey. The success of customers is a great motivation for Weldcom to constantly strive to be worthy of its position as a leading supplier of machinery & technology as well as turnkey (Turn – Key) package mechanical engineering solutions in Vietnam.
TIN LIÊN QUAN