With a pioneering position in the field of distribution of metalworking machines in Vietnam market, Weldcom Industrial JSC always seeks and cooperates with world-renowned suppliers to bring customers the best quality products.
Prominent among them is Yawei – the leading brand in China in the field of manufacturing metal plate processing equipment.
Yawei's outstanding products include: punching machines, CNC brake press machines, laser cutting machines, metal automation production lines, coil processing and coil processing lines…
Over 60 years of development, with a total factory area of up to 400,000 square meters, Yawei has become the leader of China's high-end metal forming machine tool industry and a pioneer in research, application and development. applying smart production methods to production and upgrading of products.
Yawei's global revenue is constantly growing from USD 179 million in 2016 to USD 253 million in 2020.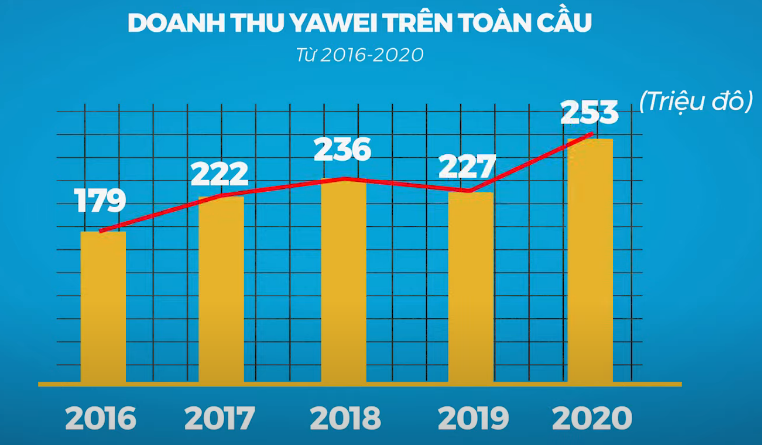 Yawei cooperates with American, German, Dutch and Japanese firms to constantly improve to create high-quality products with more than 265 patents in the field of industrial machine manufacturing.
Yawei builds an intelligent manufacturing platform where Yawei's products are fully integrated with the most advanced technology, with minimal human operation, using Dutch DELEM and Germany SIEMENS controllers, Japan's NISHIBO technology for punching machines, Italy's Prima technology for laser cutters and Swiss SMS technology for brake press machine.
Yawei is one of the few manufacturers and sellers of large capacity fiber laser cutting machines over 15KW in Vietnam as well as in the world. To produce CNC cutting machines with integrated high-power cutting sources requires very high mechanical precision and extensive experience as well as in-depth research on technology.
This is a condition that few suppliers in the world can meet. The staff at Yawei owns smart data management software and big data that allows remote prediction, maintenance, and system upgrade of CNC machines.
Currently, Yawei distributes products to more than 50 countries and regions, including many fastidious markets such as the US, Australia, Japan and European markets. Yawei supplies equipment to many major partners such as SIEMENS, IPG, Midea, HunterDouglas, Thyssenkrupp, Rheem and Weldcom.
With the spirit of creativity and innovative technology, Yawei has continuously received the following awards: China's leading CNC machine brand, famous Chinese brand in the international market, Top 10 Chinese mechanical enterprises, National Quality Award, Most Concerned Gold Brand, First Machine Tool Company to enter the stock market…
After 6 years of presence in the Vietnamese market, Yawei has quickly received the affirmation and appreciation of customers when it has a continuous revenue growth rate of 30 to 50% a year in the period 2018 – 2020.
In 2020, Yawei's revenue in Vietnam reached VND 231 billion. Up to now, Yawei has widely covered over 25 provinces and cities with more than 200 machines supplied to the Vietnamese market.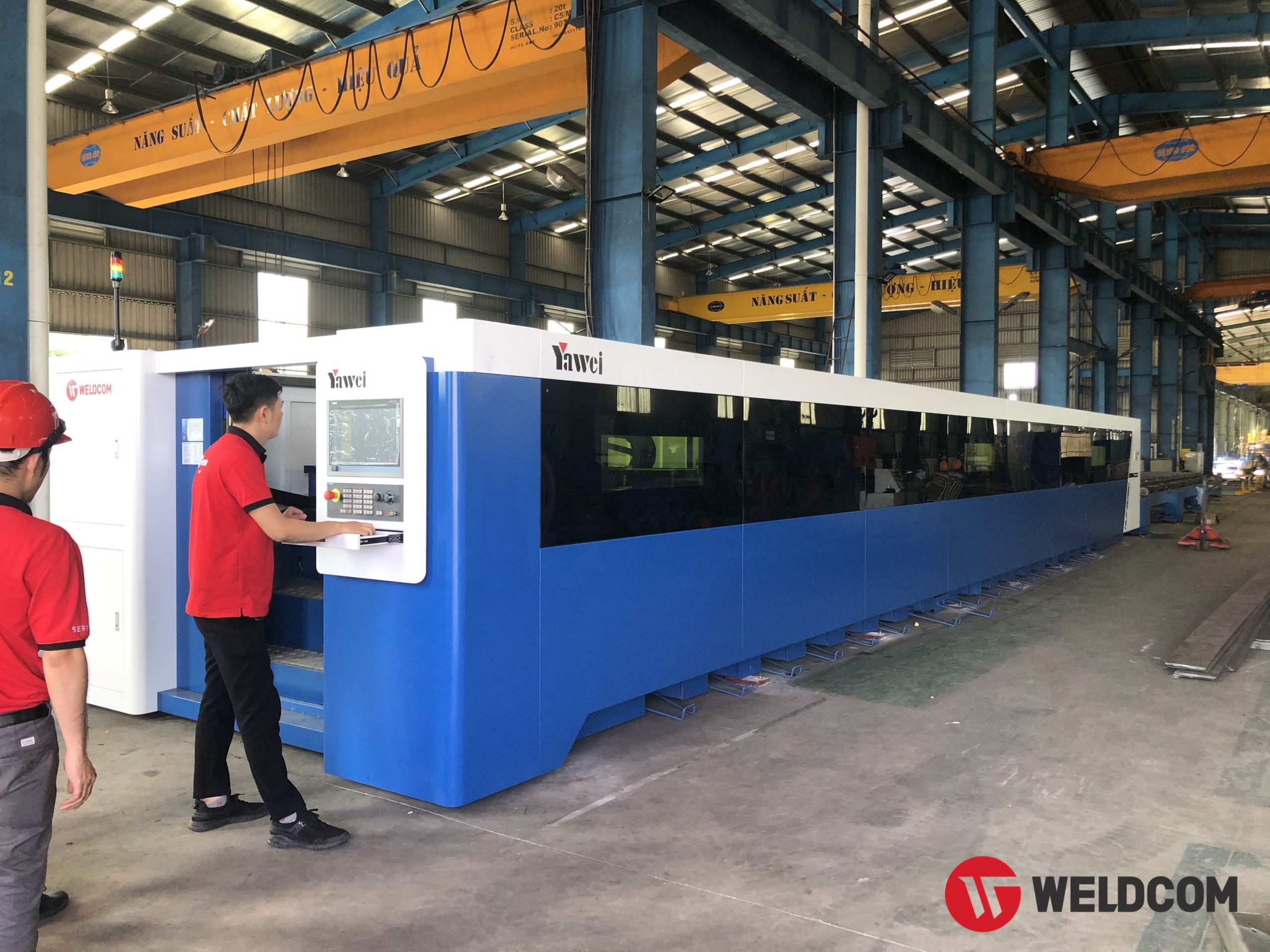 Since 2015, when becoming the exclusive distributor and official warranty of Yawei in Vietnam market, Weldcom has distributed Yawei products to many large-scale enterprises such as: Thanh Tien Production Commmercial Co., Ltd., , Thien Truong Manufacture and Trade Co., Ltd., Huy Thanh Mechanical and Metal Co., Ltd., Seico Steel Buildings and Equipment Industries JSC, QH PLUS Steel Structure Co., Ltd.,…
In 2022, Weldcom has built laser cutting welding & technical service development centers based in Hanoi and Ho Chi Minh City. Ho Chi Minh. The center owns a team of experienced experts along with the investment in fully and modern equipment up to tens of billions of dong to serve the repair of fiber laser sources. The launch of this center will bring many advantages in terms of after-sales technical service and save a lot of warranty and repair costs for customers using Yawei machines.
With the mission of narrowing the technology gap between the world and Vietnam, Weldcom always strives to accompany mechanical enterprises, to be a solid bridge to make Yawei brand become an important partner of many industrial companies. large production nationwide, promising to continue to develop continuously in the future.