VinFast is Vietnam's first automobile brand under Vingroup, led by Mr. Pham Nhat Vuong. With a vision to become a global smart electric car company. VinFast has laid the foundation for the automobile and electric motorcycle manufacturing industry in Vietnam, and is making efforts to contribute to promoting the electric vehicle revolution around the world.
Following the philosophy of "Customer-centric", VinFast is constantly innovating to create high-class products with the best prices and outstanding after-sales service, bringing opportunities to use smart electric vehicles for customers. everyone, contributing to creating a green, smart and sustainable future. On October 2, 2018, Vinfast officially introduced two Vinfast products: Vinfast LUX A2.0 and Vinfast LUX SA2.0 at the Paris Motor Show. This is a new milestone of Vietnam when for the first time the Vietnamese car brand is present at the world's largest auto show.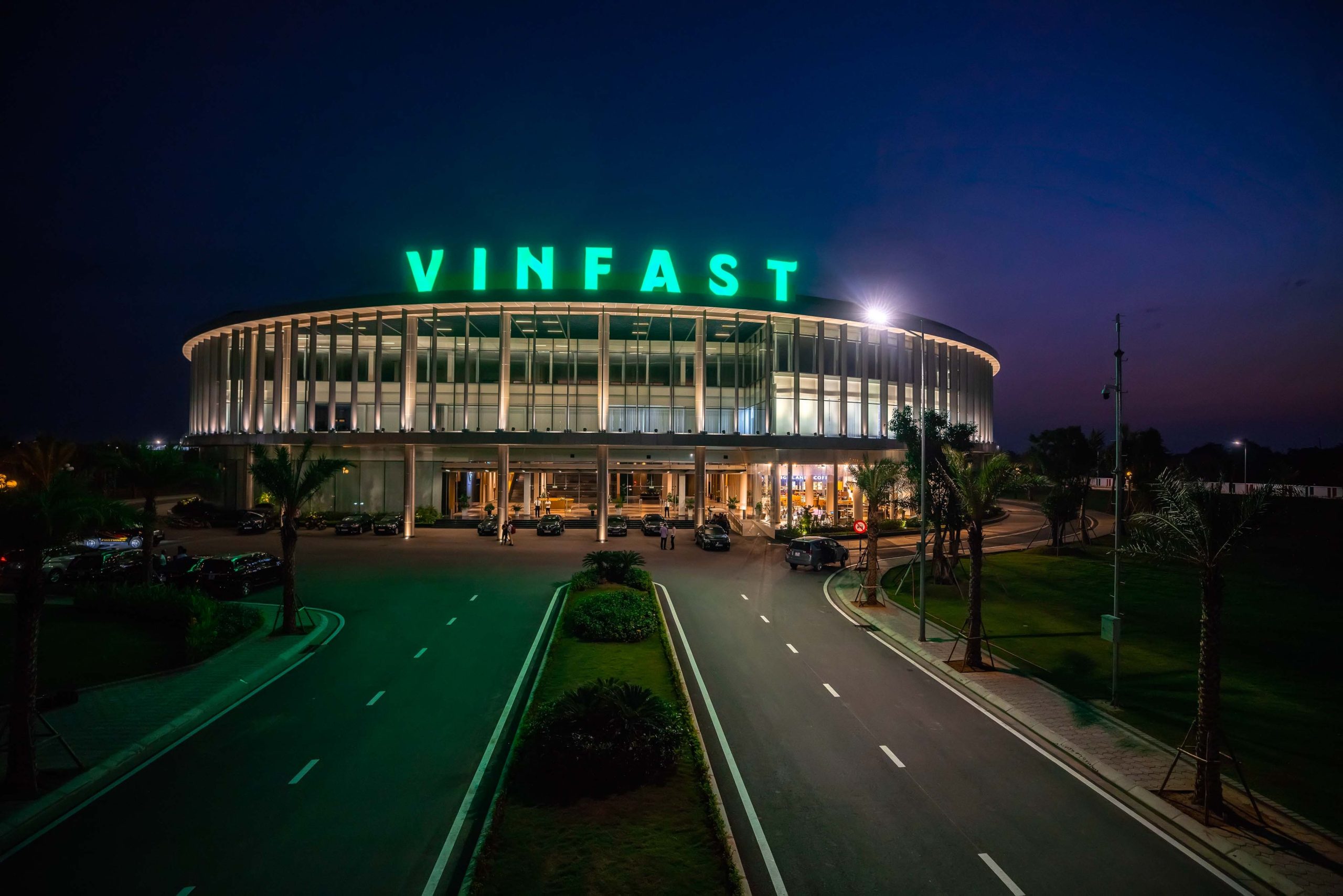 Vinfast factory complex in Hai Phong
VinFast owns a complex of auto factories with an area of ​​​​up to 335 hectares located in Dinh Vu industrial zone, Cat Hai, Hai Phong. After just over a year since the commencement date, the VinFast factory complex has been formed, most of the factories have been completed and are assembling production lines.
The VinFast factory complex includes an operator, an electric motorcycle manufacturer, an auto manufacturer, an auxiliary industrial park, a training center, and an R&D institute. In particular, Vinfast's management team cooperated and selected Weldcom's automation solutions to achieve high quality in production.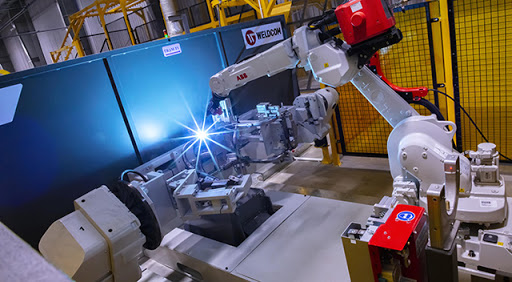 From March 2018 to September 2018, Weldcom designed, supplied and installed complete equipment 21 robot welding stations, 25 ABB robots for Vinfast electric motorcycle frame welding workshop according to European standards for electric motorcycles. workspace, occupational safety and product quality.