Thien Truong Manufacturing and Trading Company Limited was established in July 2002, is a steel structure manufacturer providing services such as design, fabrication, finishing, processing, transportation and erection of steel structures and steel structures. Through more than 20 years of history and development, THIEN TRUONG's completed projects and expertise are continuously enhanced to meet the needs of customers from many fields: Metallurgy, mining, hydropower, manufacturing, residential and commercial projects.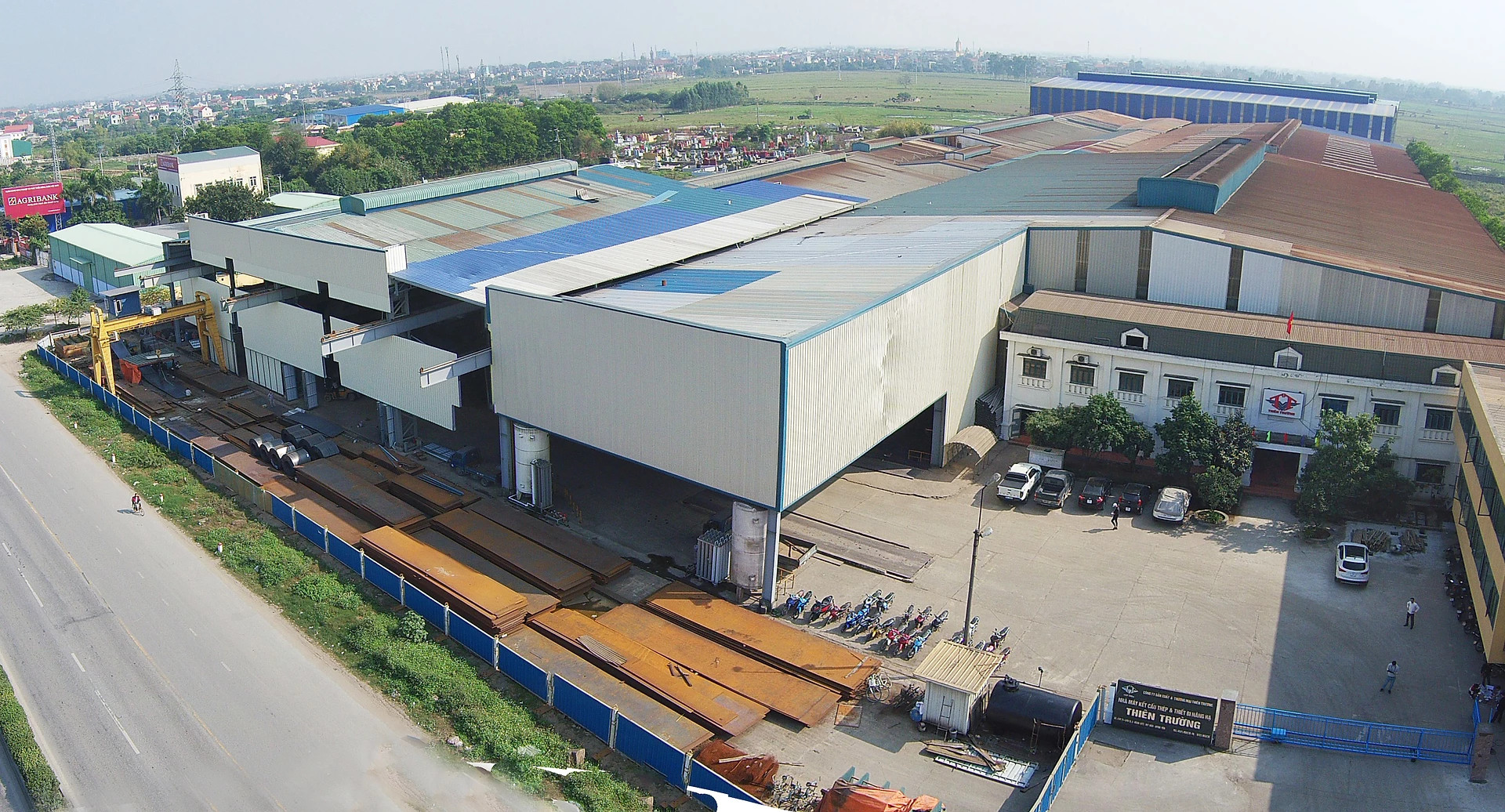 Thien Truong company factory
Thanks to its strong production capacity, the factory has a roof of 60,000 m2, equipped with the most modern and advanced synchronous machinery and equipment, allowing THIEN TRUONG to manufacture custom steel structures with sizes ranging from large to very large. Big comes with strict standards and deadlines. The current THIEN TRUONG factory not only serves customers in Vietnam but also is trusted by foreign customers for export orders. Customer satisfaction is the greatest reward for our unremitting dedication to service quality.
Thien Truong has produced and become a construction partner for many large projects in Vietnam, such as Hoa Phat factory, Samsung Bac Ninh Thai Nguyen, Formosa Ha Tinh, Hong Hai Bac Giang…
Thien Truong invests non-stop every year in modern machinery and CNC technology to ensure product quality and delivery deadlines for projects. Thien Truong has researched and selected Weldcom as a partner to provide products for production such as Yawei laser cutting machine, Jasic machine…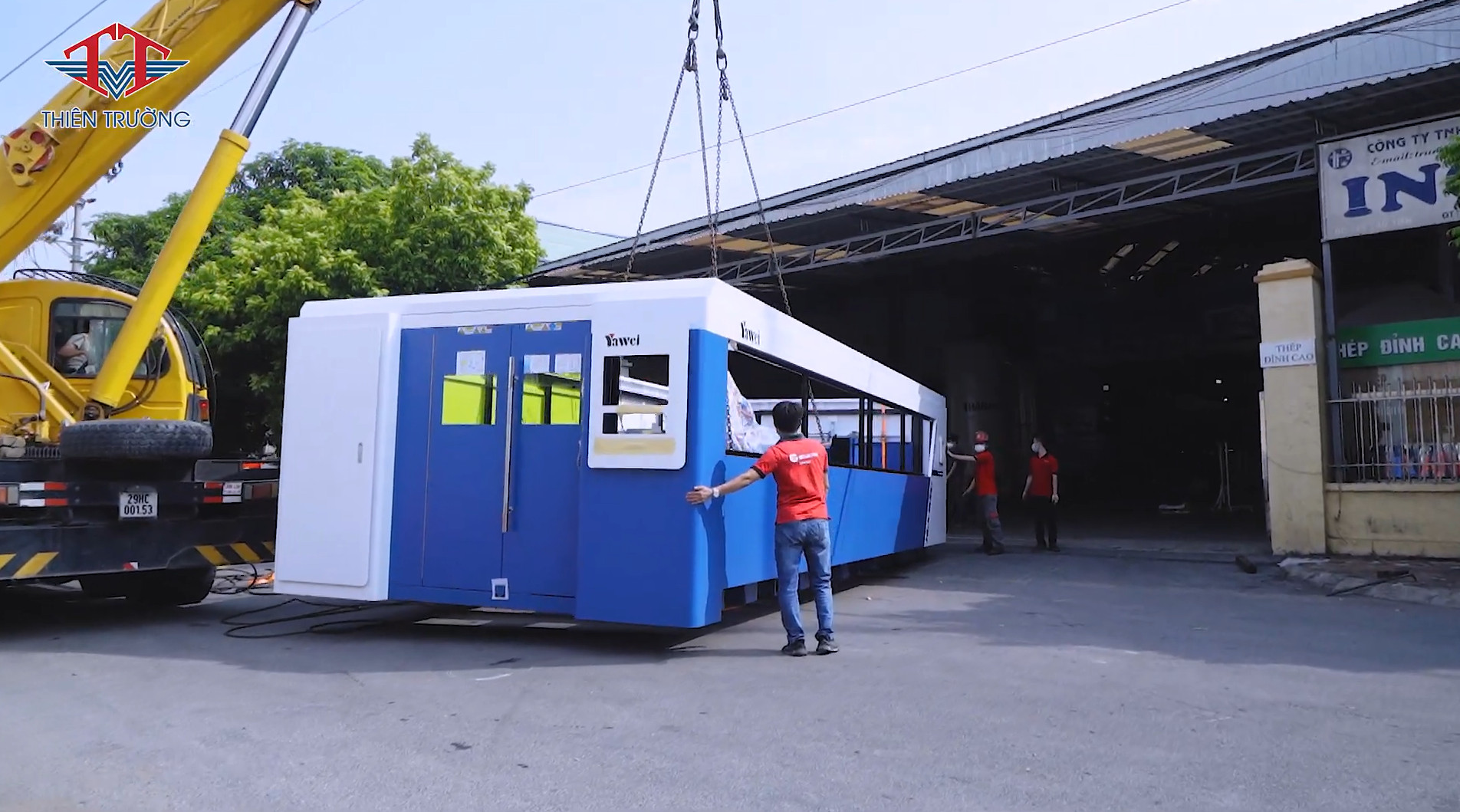 Weldcom supplies Yawei laser cutting machine to Thien Truong
Specifically, Mr. Tran Dinh Tan – Director of Thien Truong Company shared: "Currently, all machines in our factory are Jasic machines, along with most of the welding and cutting accessories provided by Weldcom. I am very satisfied with the quality of products and services of Weldcom. Thien Truong and Weldcom will always be companions on the way of business development." The compliments from Thien Truong company are clear proofs. Highlights for the quality and service of Weldcom.