SEICO (Steel Frame House and Industrial Equipment Joint Stock Company) was established in 2003 with a wave of investment from Japan and other industrialized countries. An enterprise specializing in the field of design, manufacture and construction of steel structures, steel buildings for many industries, civil, traffic, and commerce nationwide. Through the process of formation and development, so far SEICO has become a reliable partner of many construction enterprises and large domestic and international investors.
SEICO currently owns 04 factories equipped with world leading technology, annually supplying to the market more than 60,000 tons of steel structures and 02 million square meters of roof panels, wall panels, millions of square meters of floor panels and Truss Deck reinforced floor slabs and nearly 30 million liters of paint of all kinds.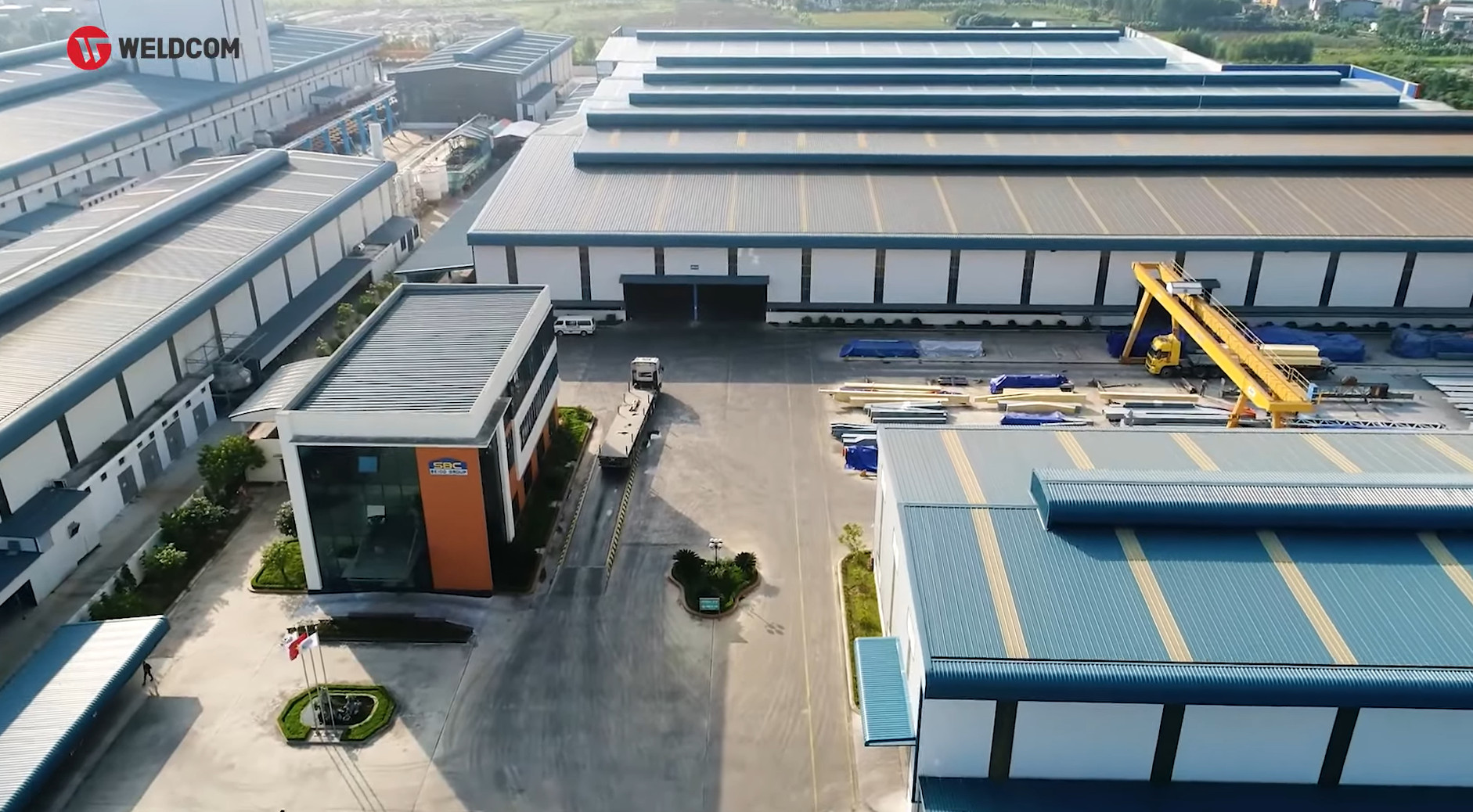 SEICO,.JSC
The company maintains the quality management system ISO 9001:2015, ISO 14001:2004 effective – effective with even desire. Besides, SEICO also owns a wide network of branches and partners on many continents of the world and has exported to many countries such as Laos, Myanmar, China, Pakistan, Bangladesh, Mauritius…
One of Seico's core values ​​is to constantly innovate and create to provide the best quality products and services. It is this strong effort that has helped the enterprise gain recognition through the management system according to ISO 9001: 2015, ISO 14001: 2004, OHSAS 18001: 2007; SEICO's steel products have also obtained CE certification to meet the requirements of the European market.
Seico has been constantly searching and choosing to invest in modern machinery and equipment for the field of steel structure. In September 2020, Weldcom supplied the Yawei HLF 220 laser cutting machine with a capacity of 15 kw to Seico in Hai Duong so that the company's products always achieve the best quality.