Raycus is a leading developer and manufacturer in China of fiber lasers. It is the first Chinese enterprise engaged in the research, development and large-scale production of high-power fiber laser sources. The company's main business includes providing fiber laser products and application solutions to laser manufacturing equipment integrators and providing customers with technology research and development services. and customized products.

Raycus brand factory
In March 2013, the company developed China's first 10kW industrial fiber laser, making China the second country to master the core technology of 10,000W fiber laser in the world.
Since its establishment in 2007, Raycus has industrialized two product lines, 10W-100W Fiber Laser and 200W-10000W Continuous Fiber Laser. It was able to make 30,000 fiber lasers and 10,000 medium and high power continuous fiber lasers.
Raycus fiber laser sources produced by the company have a 30% market share in the domestic market, and they are exported to Asia, Europe, America, the Middle East and other regions. The company and its subsidiaries own a total of 192 patents, including 1 overseas patent, 37 domestic patents, 117 utility model patents, 37 design patents, and the company and its subsidiaries have 33 software copyrights. The Company and its subsidiaries have a total of 17 registered trademark rights.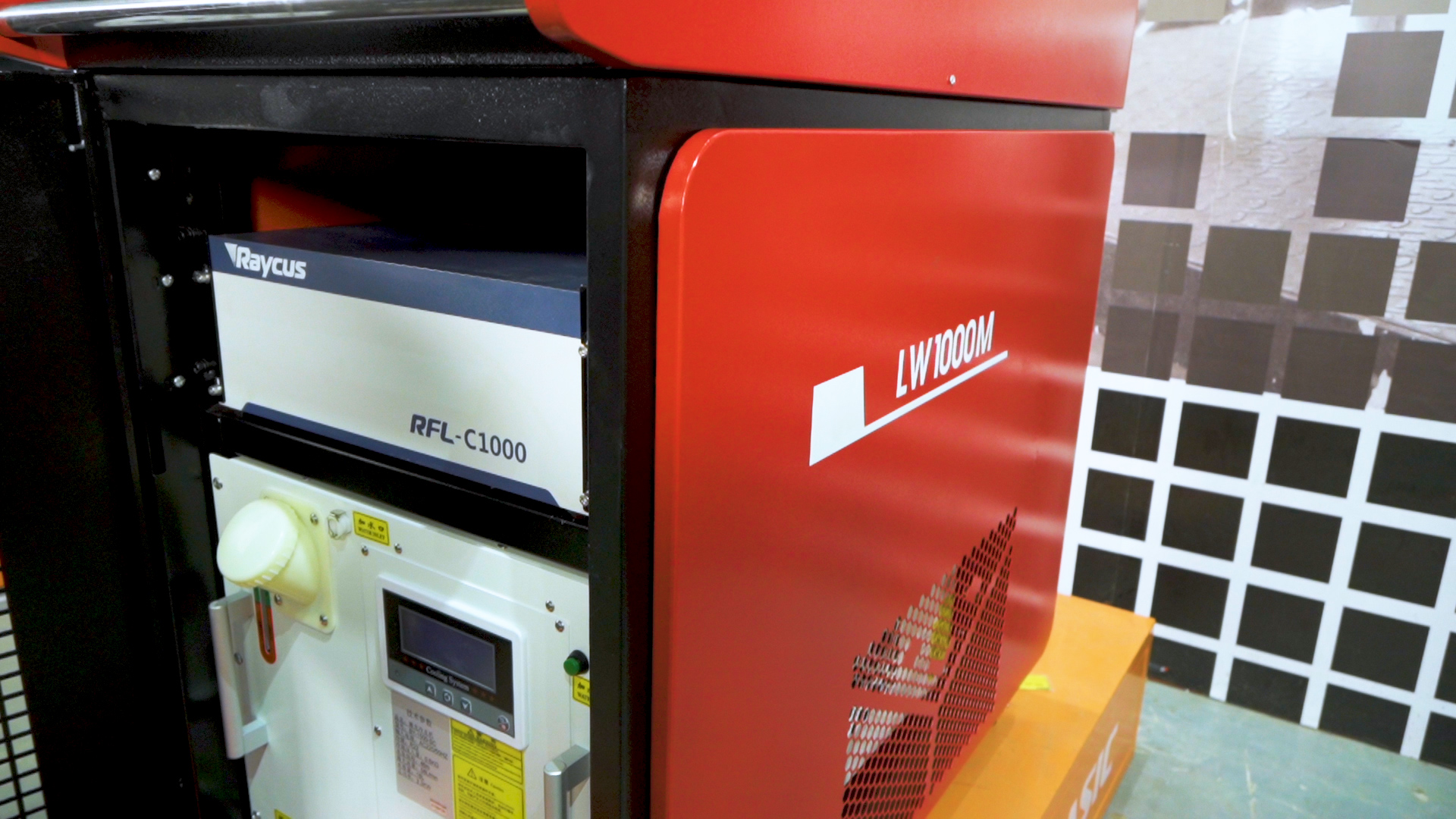 Raycus welding source is integrated on the Weldcom LW1000M . laser welding machine
Raycus fiber laser source is famous for its stability and high performance. In particular, the manufacturer also offers high-end versions, which produce a laser power higher than the theoretical power and very high quality. But its price is not cheap either. Usually, a fiber laser marking machine using a Raycus source is relatively affordable, and this is the main reason most businesses want to use it.
Understanding the needs of laser welding machine products in our country at that time and the harsh requirements of buyers, Weldcom Industrial Joint Stock Company researched, assembled and constantly improved, to offer Weldcom LW1000M / LW1500M laser welding machine market. In which, Weldcom has cooperated with the brand using Raycus laser welding source and China's No. 1 Qilin welding gun, which is exclusively distributed and authorized to open an official warranty center in Vietnam.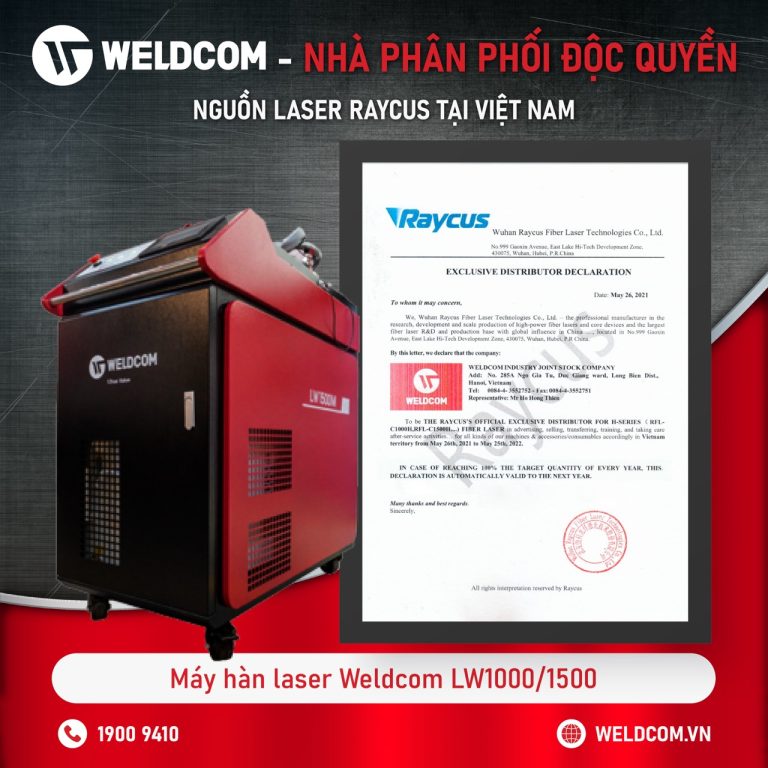 Weldcom is the exclusive distributor of Raycus welding source in Vietnam market
With the advantage of product quality and service, maintenance, replacement, repair and replacement of genuine parts, buyers can be completely assured when investing in welding machines. laser supplied by Weldcom .