QJAR Robotics is a prominent Chinese robot brand from Zhejiang Qianjang Robot Company – a pioneer in the production of domestic industrial robots and has expanded many customer segments in the market. The brand constantly focuses on designing industrial robots and core equipment according to ISO9001 and CE standards from SGS, in order to provide the highest quality products and services to businesses around the globe.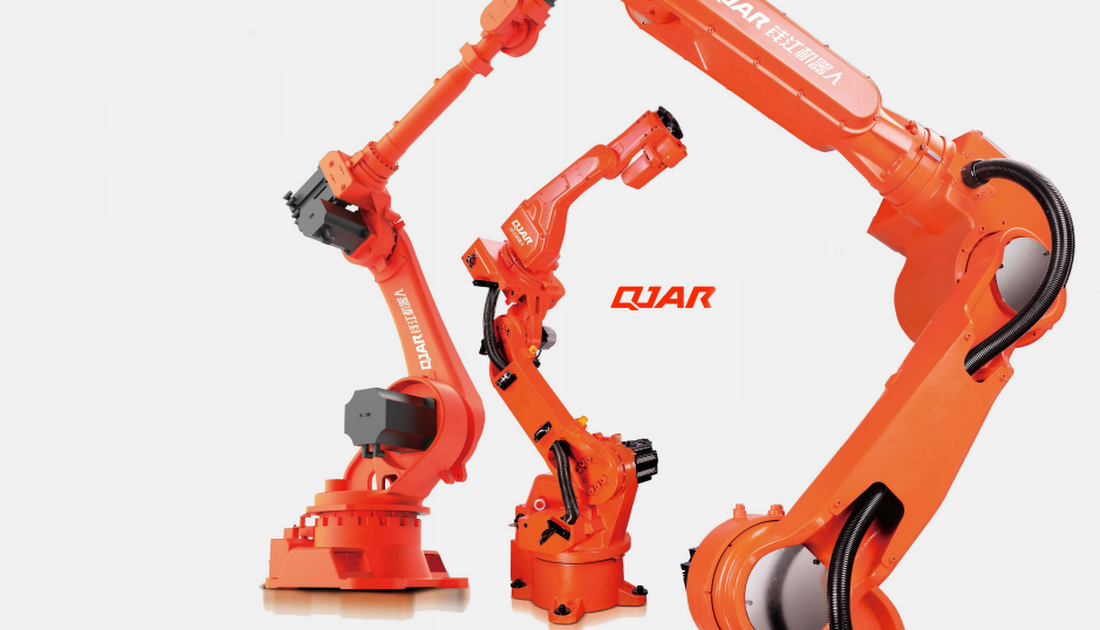 High-tech robot brand Qjar
Currently, QJAR owns a factory invested 25 billion USD, with the most famous machinery and production lines of Japan and Switzerland. Production capacity up to 6000 robots/year with stable quality, perfect sales and after-sales service, fast delivery time, QJAR has received many positive reviews from major customers around the world. .
QJAR's supply capacity is highly appreciated by experts when providing the market with 4-6 axis industrial robots with loads from 3KG to 800KG, with many types of robots serving many different fields such as: : Industrial robot welding, spray painting, assembly, loading and unloading … Widely used in intelligent industries such as: automobile, motorcycle, 3C, hardware, food, beverage, and processing machinery create CNC.
QJAR also plays the role of a strategic partner participating in many large domestic and international projects, such as the ASD pot production line project, QJ motorcycle production, etc. All with the company's presence, contributing to perfect quality for products.
Compared with other units on the market, QJAR robot has many outstanding advantages such as:
The sealing equipment for making robots of QJAR has to be improved by 3 generations. At the same time, the company's oil is not strong liquid to minimize oil leakage when the robot is attached to the wall or installed upside down on the ceiling.
QJAR's welding robots have the ability to handle and operate very quickly and flexibly by integrating the product with its own controller and the bottom layer is IPC, helping the robot to have a processing speed 100 times faster than the Chinese brand. Other country.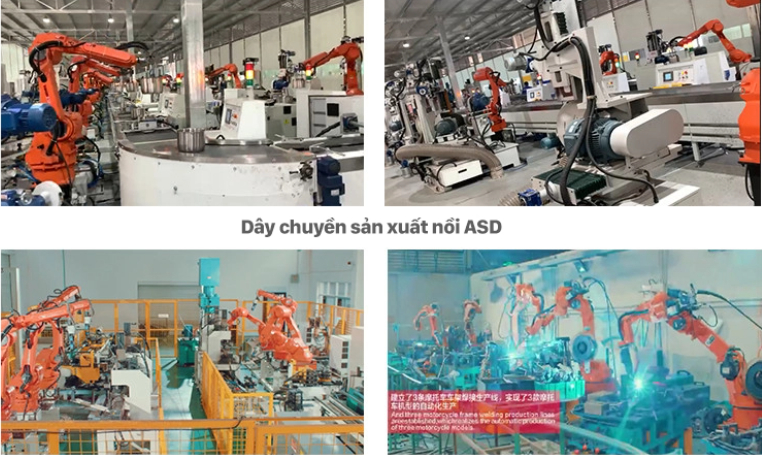 Qjar robot has fast processing speed and flexibility
The robot's motor, reducer and transmission parts are used by QJAR from famous Japanese and Chinese brands such as Tamagawa and Nabtesco, Shimpo, Shuanghuan.
QJAR used the best equipment in the world to cast the robot, making the robot's actual performance stable, unaffected by surrounding devices.
To ship, QJAR robots must be rigorously tested, continuously for 108 hours to bring the best products to the market.
With the leading competitiveness in technology, QJAR provides high-quality services for integrated factories to carry out comprehensive projects in production line automation, smart factory construction and commitment. provide customers with complete system solutions or Turn-Key projects.
Pioneering in the field of providing automation solutions in Vietnam, along with the desire to give customers more choices, in accordance with the needs and financial capabilities of their businesses. In May 2021, Weldcom officially became the exclusive distributor of QJAR robot products in Vietnam market. With a system of offices, stores, agents, technical service centers, research and development centers constantly expanding nationwide: Hanoi, Hai Phong, Thai Nguyen, Hung Yen, Thai Binh, Nam Dinh, Da Nang, City. Ho Chi Minh, Binh Duong, .. and Shanghai (China), we confidently serve customers all over the country with quality products and fastest service.