PEB Steel is a subsidiary of PEB Group (Europe) and has been operating in Southeast Asia since 1994. Over 28 years of development, PEB Steel has built a solid reputation in the pre-engineered steel building industry. in Vietnam and many countries around the world.

PEB STEEL pre-engineered steel corporation
PEB Steel is an expert in the design, fabrication and erection of pre-engineered steel buildings (p.e.b.) with a wide range of structures and products, applied to industrial, commercial, residential and institutional projects. infrastructure, from factories, warehouses, supermarkets to stadiums or office buildings.. PEB Steel applies the latest design standards such as IBC 2015, AWS 2015, AISC 2016, MBMA 2012, AISI 2013, combined with a system of modern machinery imported from the United States to ensure the best quality.
PEB Steel's works have been present in 50 countries, 10 offices in 6 countries, a team of more than 1,400 highly qualified and experienced engineers in the mechanical industry and an ever-expanding customer network. . Besides, the enterprise owns 6 large factories in Vietnam and 1 factory in Myanmar with a total capacity of 100,000 tons of steel per year, Pebsteel always maintains a reserve of 15,000 tons of steel to be ready to carry out any real estate project. period.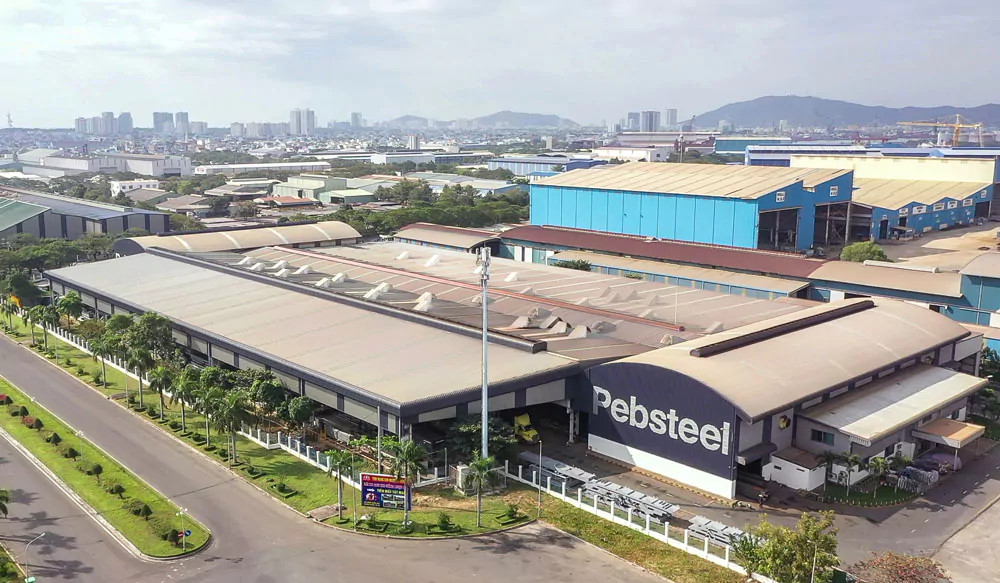 PEB STEEL's pre-engineered steel factory is located in Vietnam
Thanks to its high expertise and continuous improvements, PEB Steel has gained trust and supplied products to international contractors and investors such as Samsung Engineering, Posco, Unilever, P&G, Samsung, LG, TH Truemilk, Vinfast, Vietnam Airlines, Heineken…
For high quality products to meet the needs of domestic and international markets, PEB has chosen Weldcom as a companion when it is the leading brand providing equipment and solutions in the field of mechanical engineering. . With the motto "Customer is number 1", Weldcom always strives to serve and bring customers the best mechanical processing solutions.