MINH VIET SON Corporation
The Mechanic – Colsultant – Construction – Service Minh Viet Son Corporation was established in 1992, operating mainly in the field of civil and industrial construction: Design, Production and erection of steel buildings. Prefabricated and high quality steel structure in Vietnam – General contractor for designing and building industrial plants, installing machinery and equipment and supporting services such as Canteen, garage, security house, office …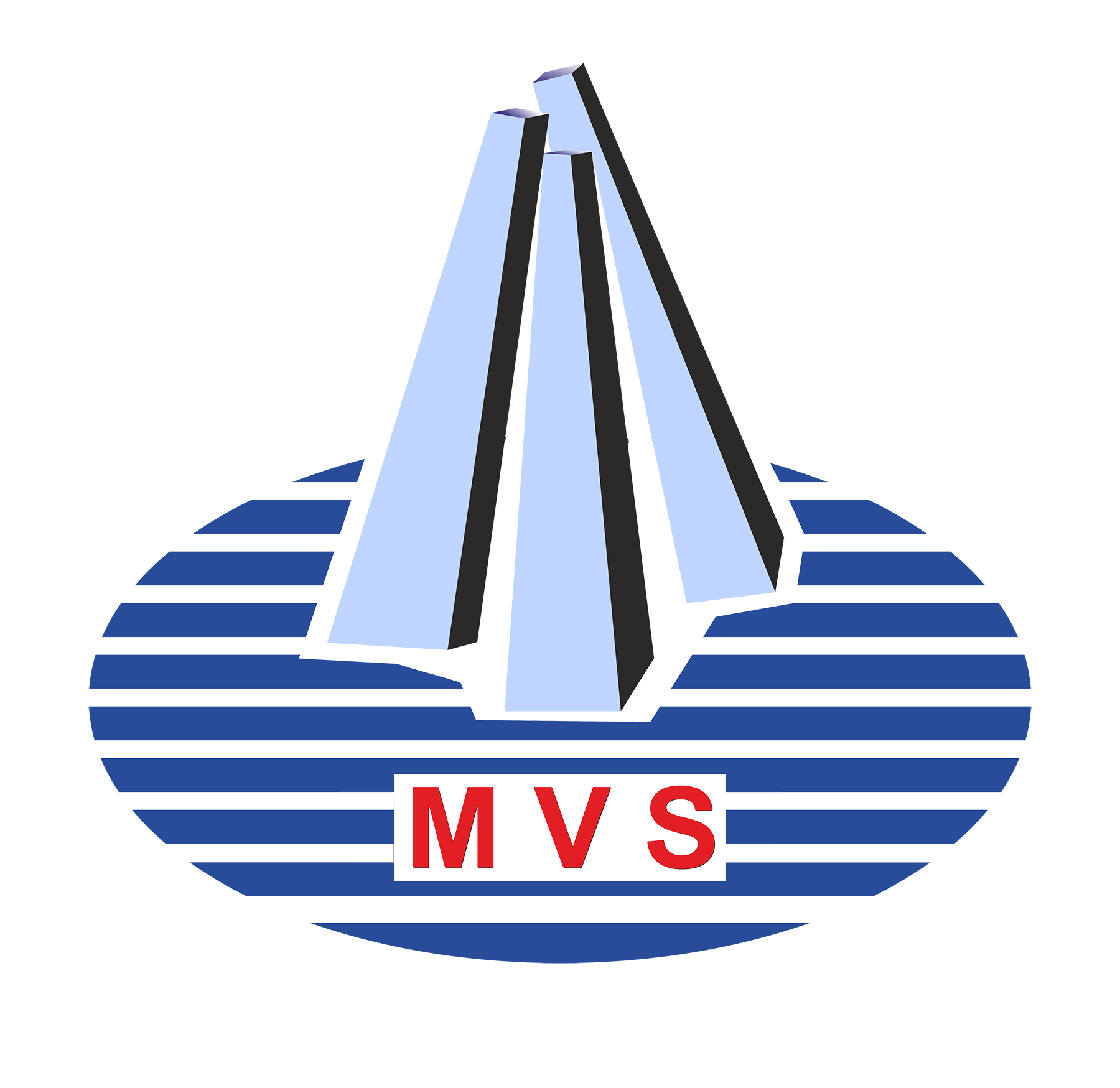 The Mechanic – Colsultant – Construction – Service Minh Viet Son Corporation
MVS owns a factory system with an area of ​​8000 m2 located in Binh Duong, with a production capacity of up to 6000 tons/year, of which 500 tons of steel structures/month. Besides, Minh Viet Son also owns a complete and modern machinery line, and a staff of more than 120 professionally trained employees, meeting solutions for pre-engineered steel buildings, structural components. quality steel structures to customers quickly and efficiently.
Minh Viet Son also obtained ISO 9001: 2015 certification in the field of Design, construction of civil and industrial constructions, steel structure erection. With a high quality management system, Minh Viet Son believes in providing the best solutions, high quality products and the most perfect service for the project to customers.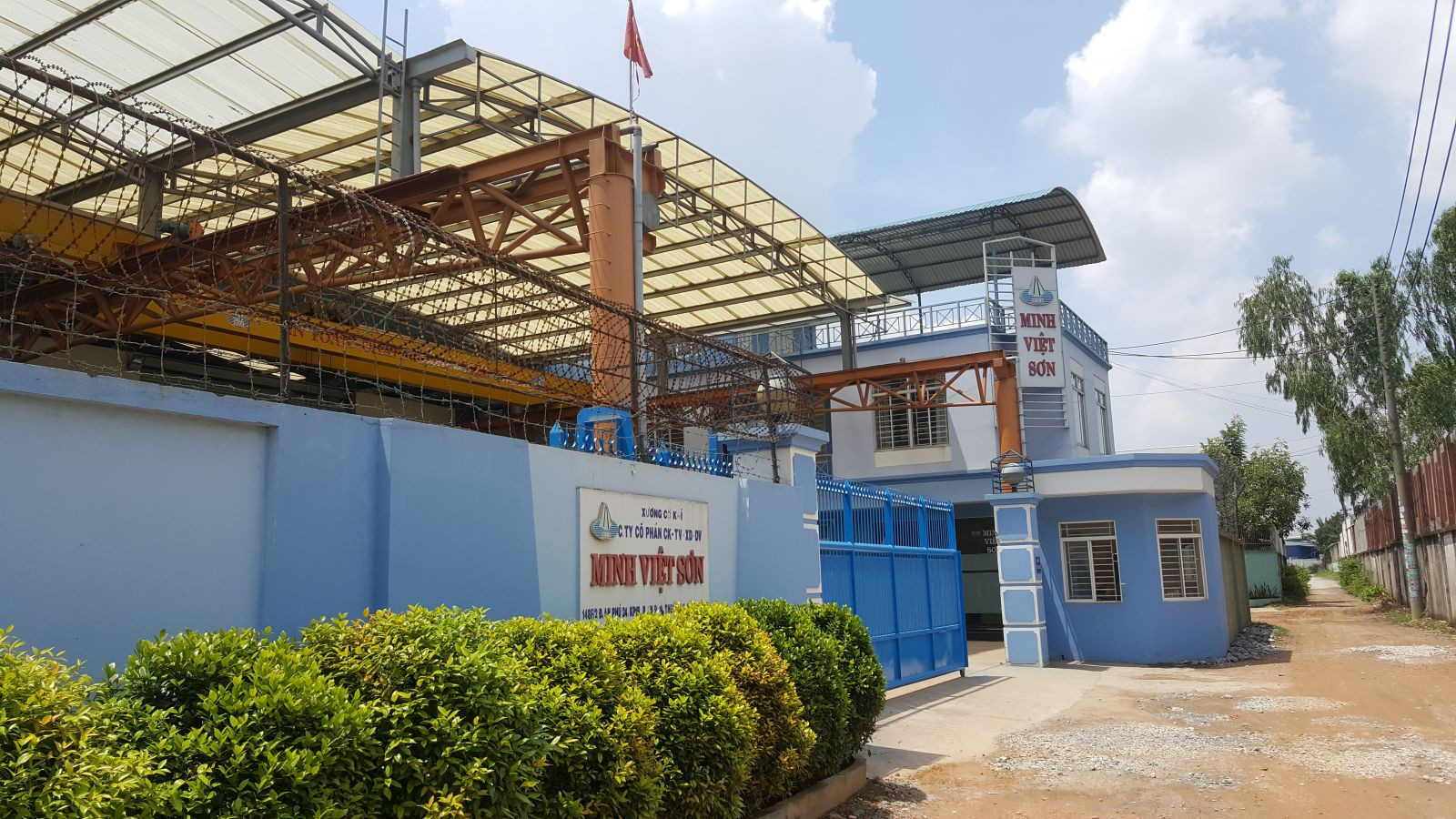 Minh Viet Son factory is located in Thuan An, Binh Duong
Some typical successful projects of Minh Viet Son can be mentioned such as Livax Vietnam Factory, SST Vietnam, SML Vietnam Expanded Factory, Bandai Vietnam Factory, Logitem Vietnam Logistics Center (Tan Dong). Hiep)…
In order for the products to achieve quality and bring success, Minh Viet Son's machine line system is a top priority. Minh Viet Son has trusted Weldcom – a leading unit specializing in providing mechanical and structural steel processing solutions nationwide.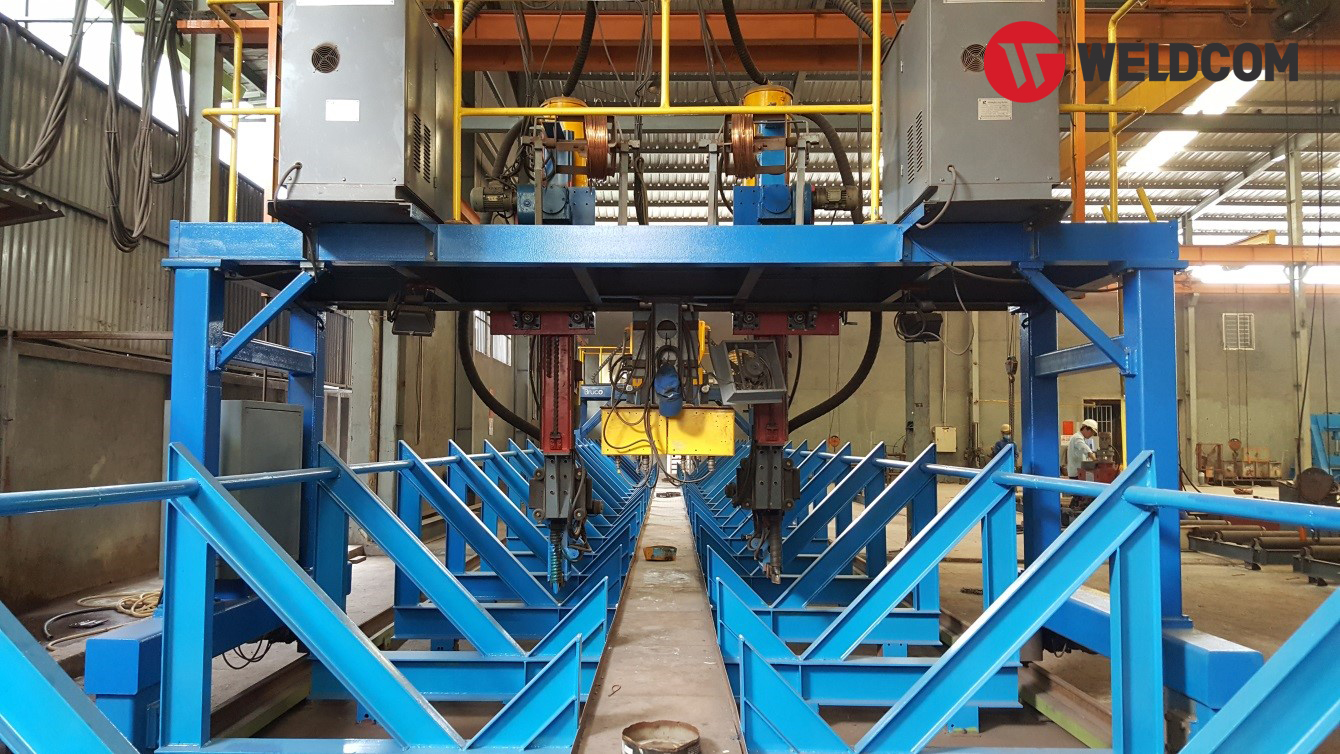 Bruco GBH4000 – S3 smart gate welding machine distributed by Weldcom
Weldcom is pleased to be a reputable supplier accompanying Minh Viet Son with steel structure production equipment such as Horizontal Welding Gate, CNC punching machine, steel beam attachment machine… Together, we hope to bring the best products. for customers.