Huy Thanh was officially established on February 19, 2004 with the starting point of development in the traditional craft village of Phung Xa specializing in agricultural production. tool.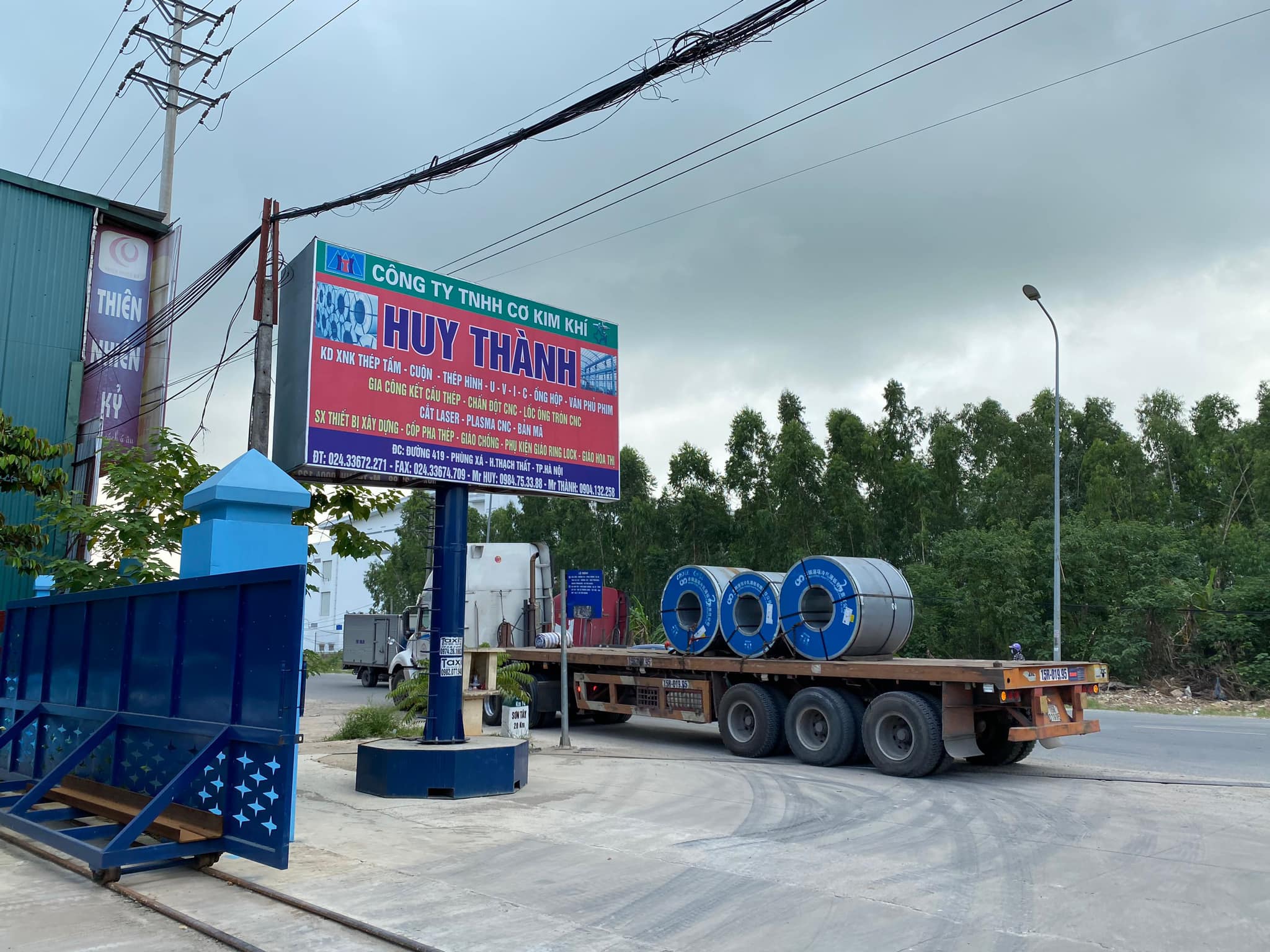 Công ty TNHH Cơ Khí Kim Thành
Huy Thanh has quickly caught up with the needs of the market, focusing on improving the skills of school staff and modern equipment to deliver the best quality products and on schedule as committed to customers. products and services to gradually conquer the mechanical engineering market and win the trust of typical partners, such as:
Pre-engineered steel building frame.
Space floors, steel pillars, cyclones, stamping, bending, folding U – C – Z products.
Manufacturing, welding electrical cabinets, cutting troughs for processing steel – stainless steel, cutting metal patterns and cutting ciphertexts with laser technology…
In 2020, Huy Thanh's commercial and processing steel output will reach an average of 2000 tons/month, maintaining a constant growth rate of 30% per year.
Owning a spacious factory system, modern equipment, a team of highly skilled and experienced staff, professional working style, and a management board with a long-term strategic vision towards sustainable development. firmly, Huy Thanh always believes to best meet the requirements of customers.
Facing higher and higher requirements of customers and markets, Huy Thanh's management chose Weldcom as a distribution partner, bringing to the factory many outstanding high-tech equipment such as Yawei laser cutting machine. 15KW has the first largest capacity in Vietnam.
The first Yawei 15KW laser cutting machine with the largest capacity in Vietnam provided by Weldcom
Not only Huy's products have reached international quality standards, but the Yawei laser cutting and bending machines distributed by Weldcom have accelerated the production schedule, shortened delivery time and handled the processing requirements. complex work that old machines cannot meet.
With the mission of narrowing the technology gap between the world and Vietnam, Weldcom always strives to accompany mechanical enterprises, to be a solid bridge to bring the Yawei brand to become an important partner of many industrial companies. large production nationwide, promising to continue to develop continuously in the future.
As one of the suppliers owning the strongest distribution channel today with more than 1300 agents and showroom branch system covering the whole country, Weldcom always strives to become a solid bridge, bringing quality products. high-tech quality for the Vietnamese mechanical business community.