Hoa Phat is a leading industrial production group in Vietnam. Established in 1992, the group started from a company specializing in trading construction machines, then expanded to other fields, in order to turn the business into an industrial production group with high quality. leading, in which Steel is the core field.

Hoa Phat Group
Hoa Phat Group is holding the No. 1 market share in Vietnam for construction steel, steel pipes and Australian beef. HPG's market capitalization reached 11 billion USD, among the top 15 steel companies with the largest market capitalization in the world steel industry.
Currently, Hoa Phat Group operates in 05 fields: Iron and Steel – Steel Products – Agriculture – Real Estate – Appliances. In which, steel production is the core field, accounting for 90% of the group's revenue and profit. With a capacity of 8 million tons of crude steel per year, reaching a revenue of VND 150,800 billion (in 2021), the total field has made Hoa Phat the largest steel producer in Southeast Asia.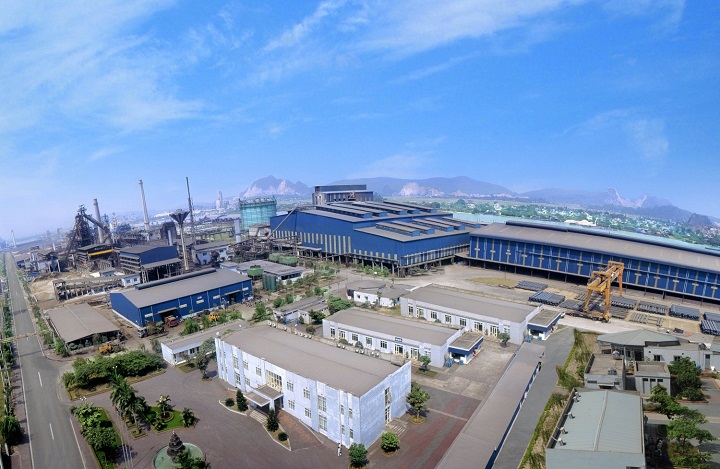 Hoa Phat Group owns a large steel factory
With the spirit of creativity and continuous improvement in technology, Hoa Phat Group has continuously won awards such as: Top 500 largest enterprises in Vietnam, Strong Brand in Vietnam from 2007 to present, Top 50 Vietnamese enterprises. Outstanding Male in 2021, Top 10 Entrepreneurs With the business philosophy of "Harmony for Development", Hoa Phat spends a budget of hundreds of billions of dong per year to fulfill its corporate social responsibility to the community.
With the enthusiasm to lead by quality, Hoa Phat Group has always invested and applied the most advanced technologies and solutions to save energy and protect the environment in its production and business activities, ensuring ensure to provide the market with quality products with sustainable value.
Besides, Hoa Phat also focuses on modern production machinery system to meet the needs of the market. The unit chosen by Hoa Phat to send gold to become the main mechanical equipment distribution partner is Weldcom and hopefully, Hoa Phat and Weldcom will always be companions on the development path to bring quality products to customers across the country.