Construction Steel Structure Joint Stock Company (COMESS) with the brand name Dong Anh Steel Structure – One of the enterprises with 25 years of experience in developing, pioneering in the field of design, production and erection of products. High quality steel structure products have become a reliable address of domestic and foreign investors.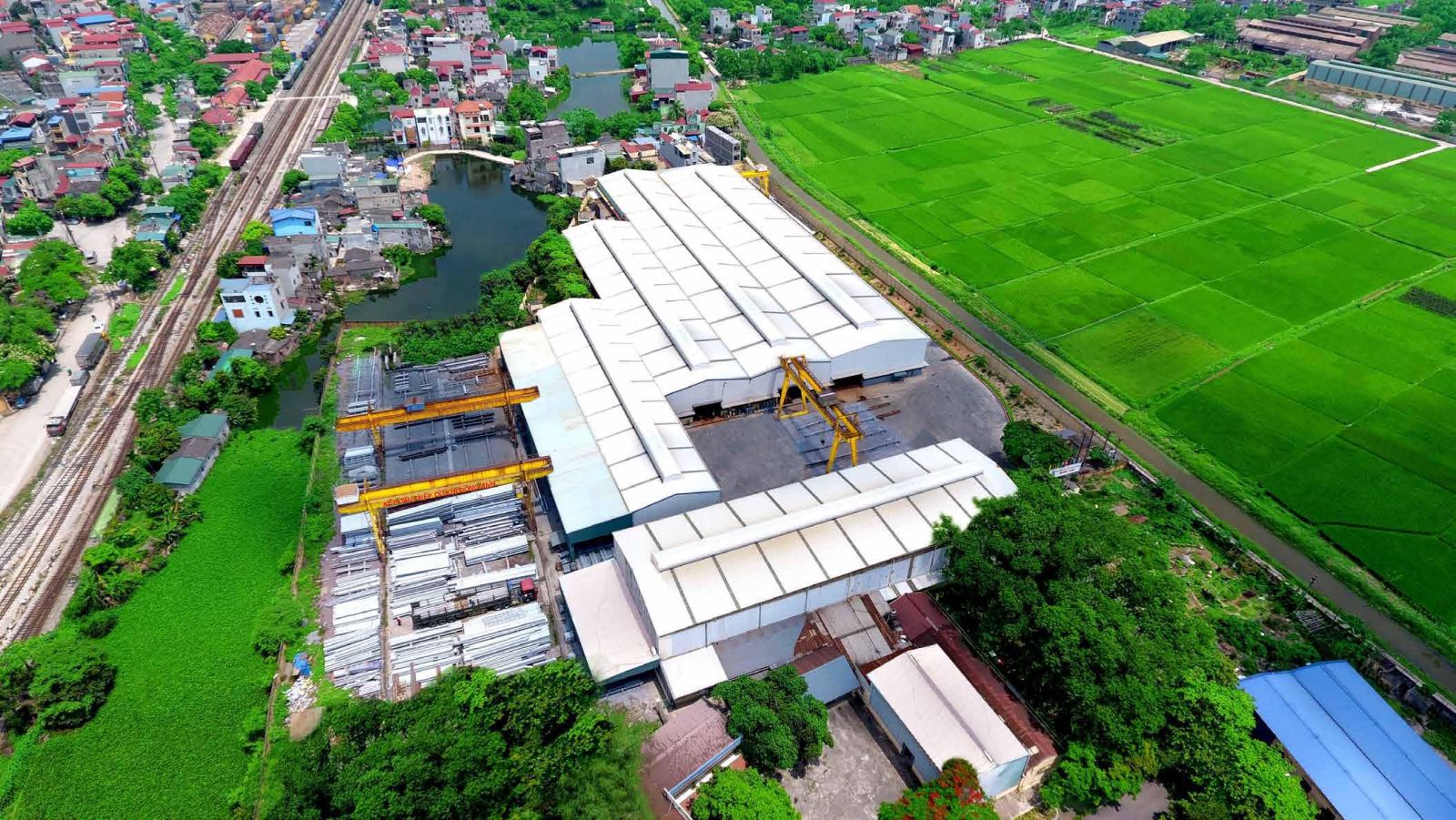 COMESS steel structure factory in Dong Anh
COMESS has a system of factories invested with synchronous and modern equipment and a human resource of more than 300 professionally trained staffs, quality management systems ISO 9001:2000, ISO 9002- 1994. The enterprise provides a package solution for customers with a diverse choice of structural types such as: Factory, showroom, trade center, frame system of conveyor racks, King post piles… Supply and installation installation of mechanical equipment for hydropower, thermal power, mining, metallurgy, steel production, cement, chemical industries, etc… COMESS always affirms its reputation by quality, progress and service. best service.
Currently, Dong Anh Steel has 3 production plants in Dong Anh, Hai Duong with a total area of ​​ total capacity of 2500 tons/month. The factories have uniform equipment and machinery, and are manufactured according to ISO 9001 standards.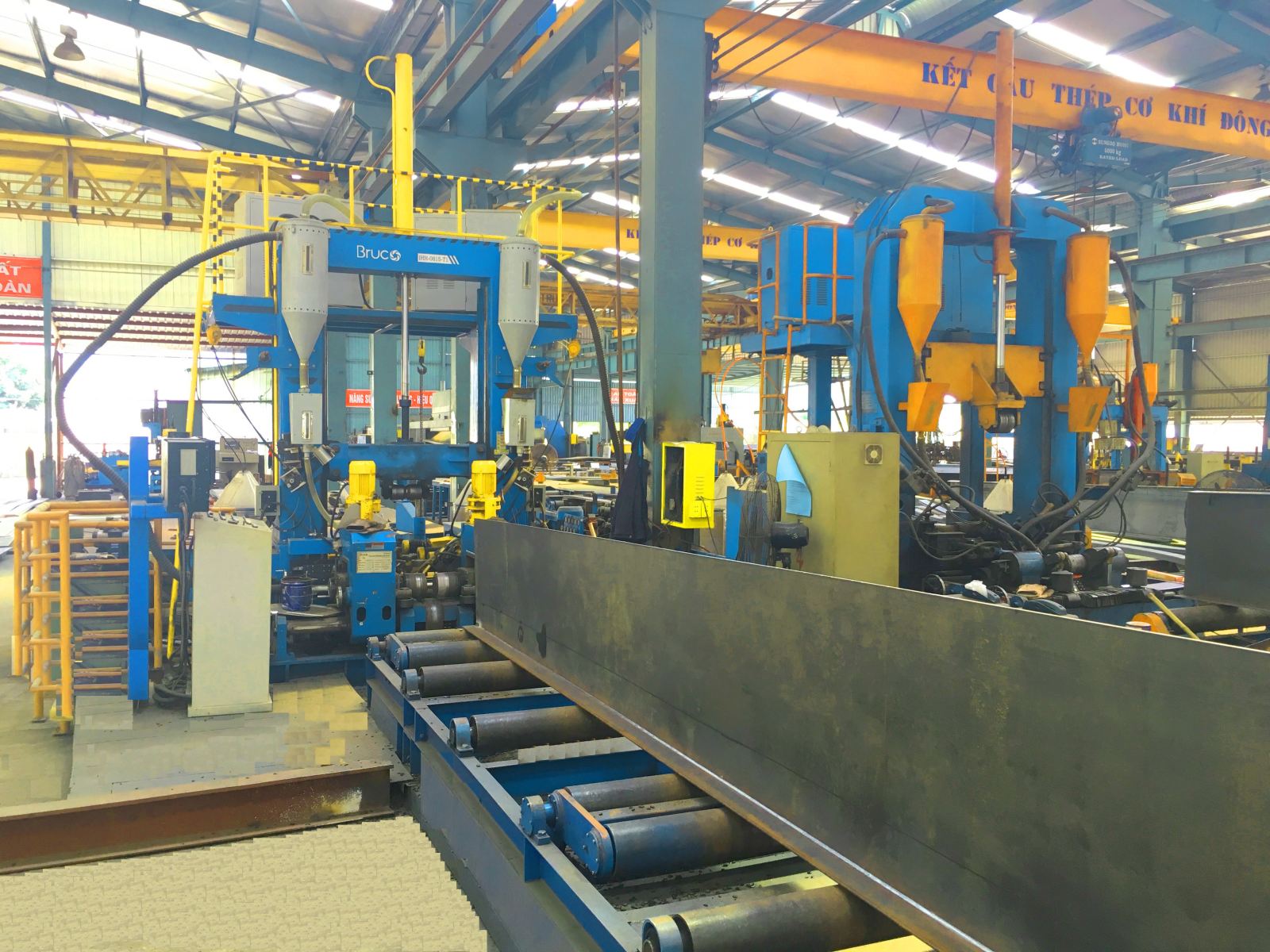 Dong Anh STEEL factory owns many modern and advanced equipment
Dong Anh STEEL has become a partner with many contractors providing steel structure products for a lot of national projects such as Thai Nguyen Cement, Song Thu Shipbuilding, Quang Ninh Exhibition Supply and other works in and such as Honda motorcycle factory (Japan), Piaggio motorcycle (Italy), BH Flex (Korea), Bitis shoe factory, TH Milk factory, Vitto brick, TTC, Prime, Nam Dinh garment. Dear Ninh Binh CFG, XinDaDong – Vsip Quang Ngai, Foxxcon –  Quang Chau Industrial Park.
Production and products are the vital elements of a manufacturing enterprise, so Dong Anh STEEL constantly innovates and expands investment in modern machinery through the selection of reputable suppliers. Weldcom is proud to be the distributor of mechanical equipment for sheet metal cutting machines, gate welding machines, and fixing machines in the field of steel structures for Dong Anh STEEL in order to improve productivity and quality.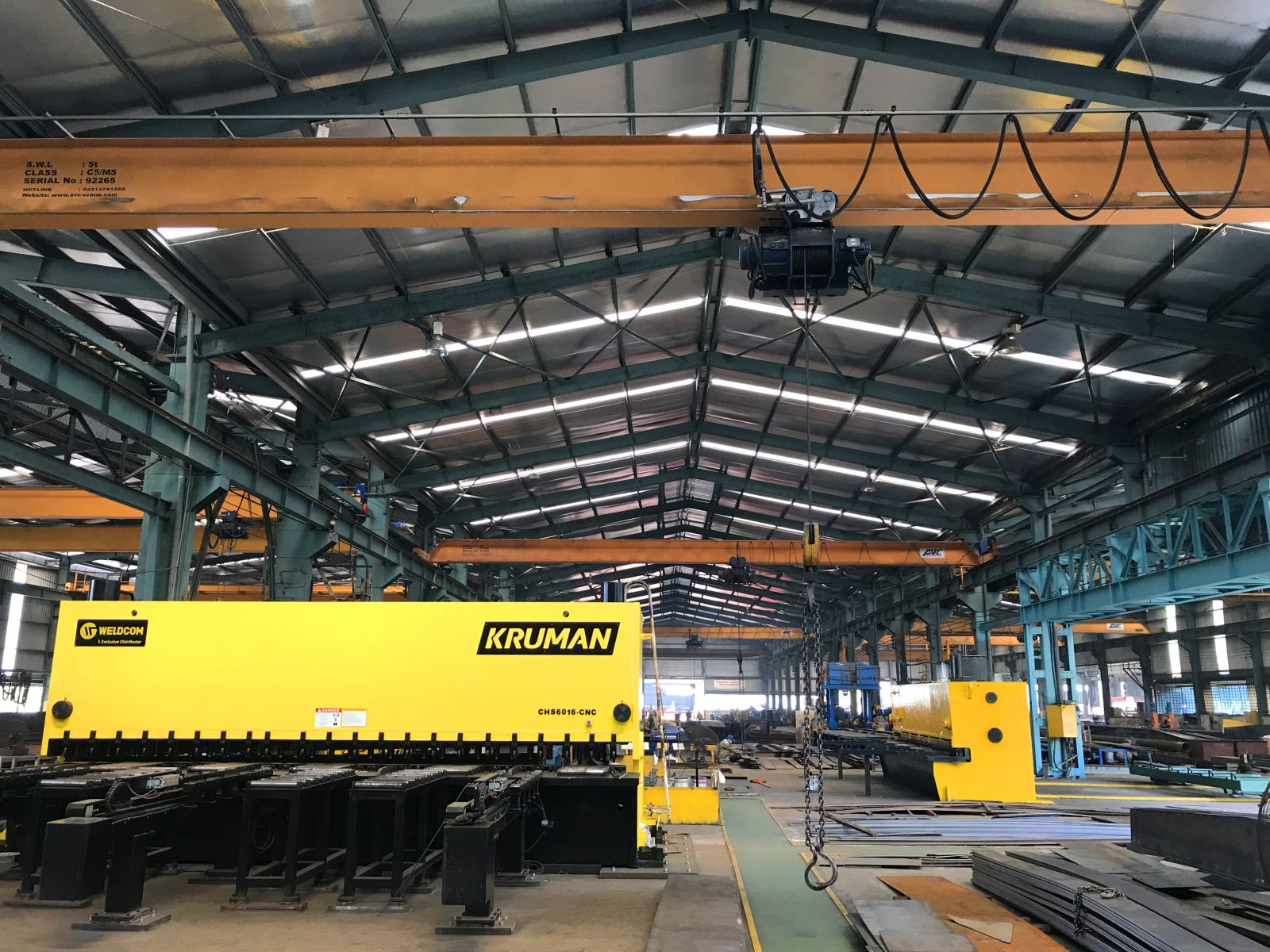 CHS6016 – CNC Kruman corrugated iron cutting machine supplied by Weldcom to Dong Anh Steel