Established in 1995, now Dai Dung is one of the leading enterprises in Vietnam in the field of pre-engineered steel buildings, high-tech steel structure production to serve key national key industries such as: oil and gas rigs, thermal power plants, petrochemical refineries, industrial buildings, high-rise buildings, etc. From simple to complex; with standard and non-standard product lines, super-long and super-weight.
With a vision to become a steel structure manufacturing corporation, sustainable development bearing the mark of a national brand worthy of international standards, Dai Dung is gradually asserting and reaching out to be one of the EPC contractors in the industry. heavy industry and civil construction.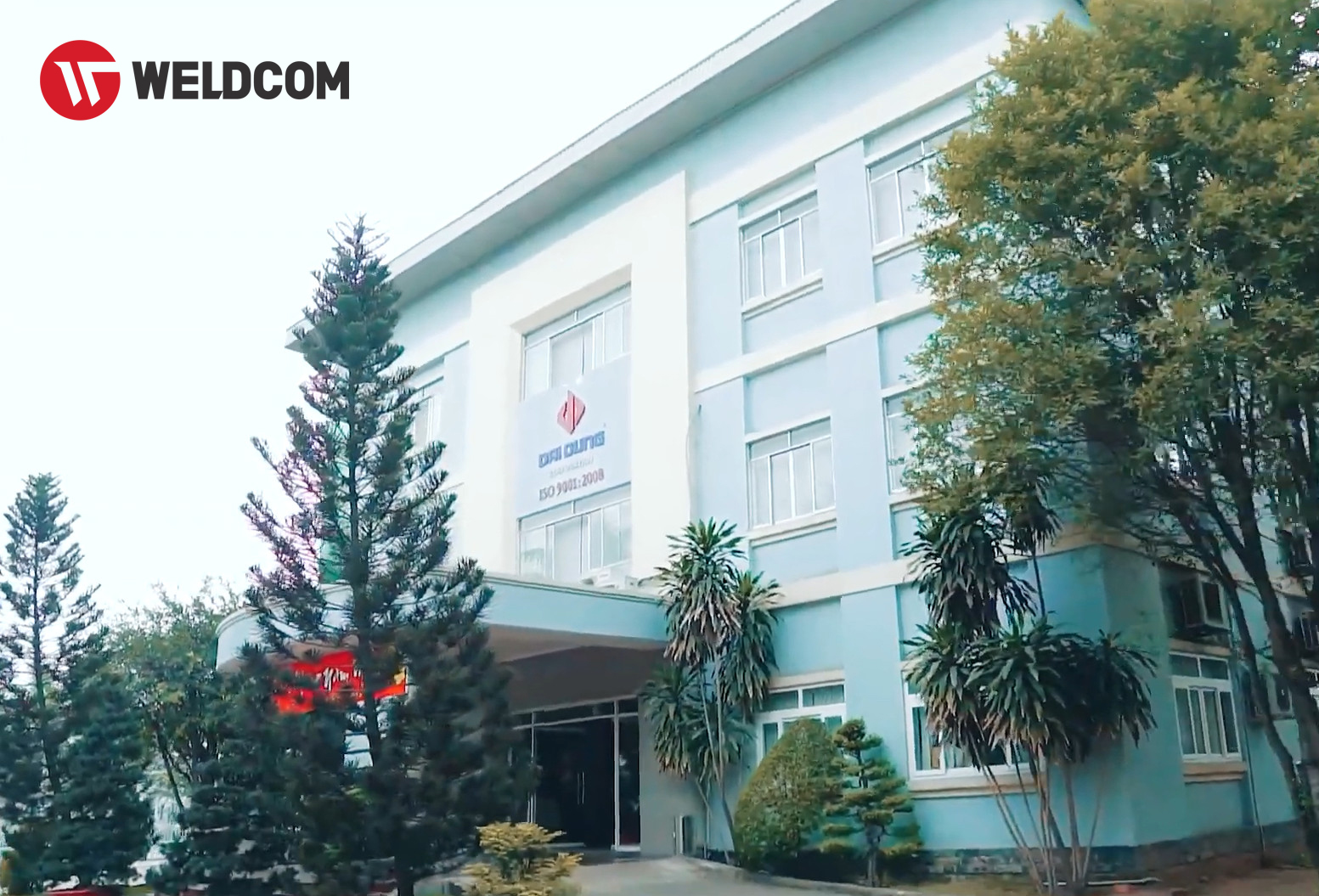 DAI DUNG METALLIC MANUFACTURE CONSTRUCTION AND TRADE CORPORATION
Owning 8 factories with a total capacity of 150,000 tons of steel structures of all kinds in a year, with a total factory area of ​​up to 100 hectares equipped with modern high-tech production lines, Dai Dung completely has can meet the entire territory of Vietnam and export to nearly 40 countries around the world.
Dai Dung is constantly innovating and pioneering in research and development so that DDC's products are always environmentally friendly and increase clean energy for the world. Besides, Dai Dung also provides effective and sustainable creative solutions with outstanding value to satisfy the needs and bring the highest benefits to customers.
Over 25 years of establishment and development, with strength in the field of design, production and construction, Dai Dung is proud to be a prestigious construction contractor for many businesses such as Long Phu Quy Nhon Thermal Power Plant. 60,000 tons in Soc Trang; Japan Nippon Thermal Power Plant; Linkou Talin thermal power plant with 20,000 tons in Taiwan, Nghi Son oil refinery in Thanh Hoa, Masan Nghe An factory with a scale of 150 thousand square meters, Lotte Long An cold storage…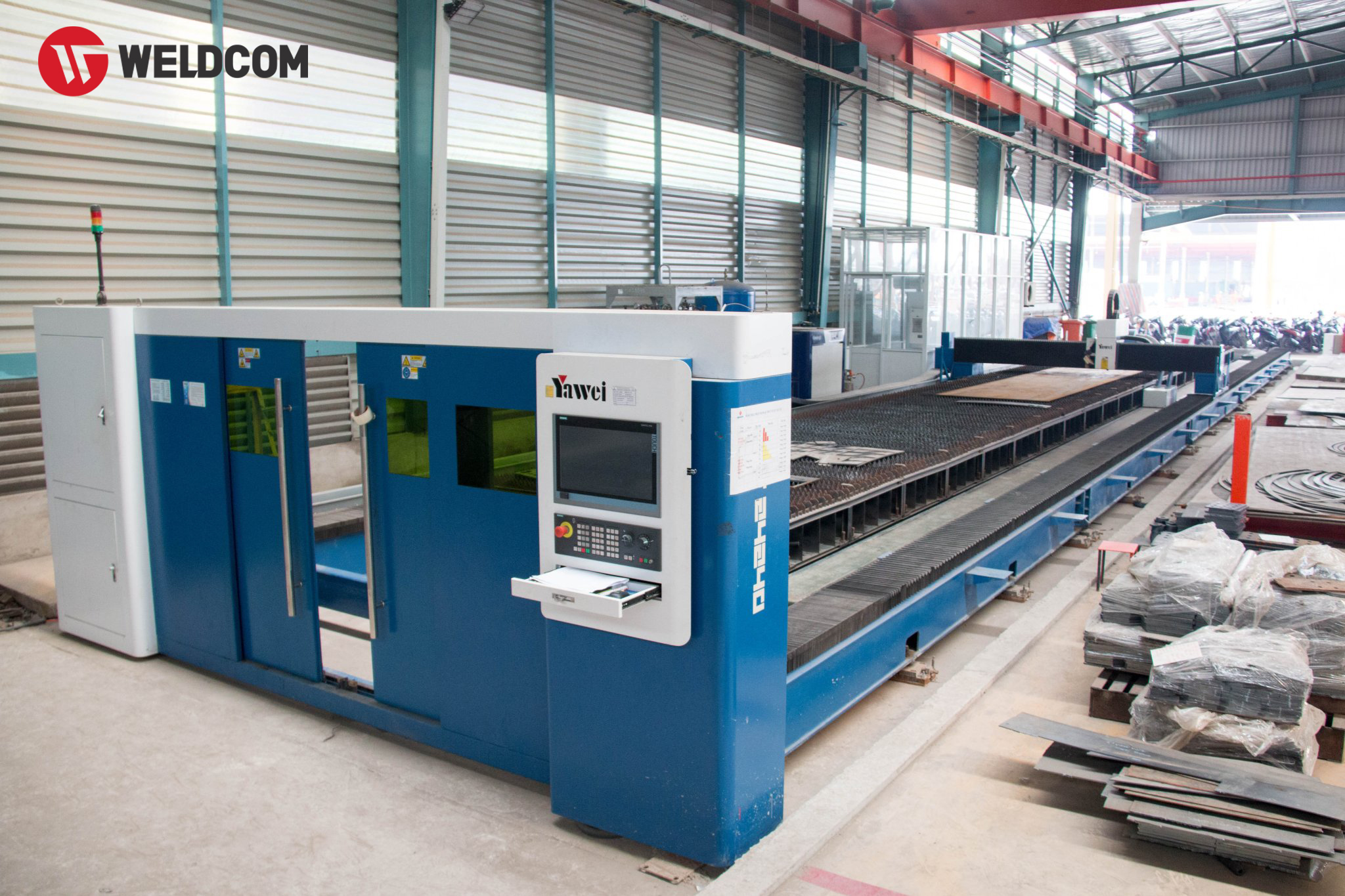 Yawei HLG laser cutting machine distributed by Weldcom to Dai Dung
With the motto of prestige, quality and reasonable price, Dai Dung always creates designs suitable for reality and high aesthetic value, saving energy. In addition, Dai Dung's construction warranty period is up to 20 years, which is a testament to the commitment and quality of the business.
Dai Dung is currently focusing on promoting and continuously improving and restructuring the business, expanding production scale, and investing in new advanced automation technologies to improve competitiveness in the international arena. economic. Dai Dung has trusted in choosing  Weldcom – As a leading supplier of Yawei bending machines, Yawei CNC cutting machines, modern Bruco steel structure lines in Vietnam!
Weldcom is one of the few suppliers that owns the strongest distribution channel today with more than 1300 agents and showroom branch system covering the whole country, Weldcom always strives to become a solid bridge, bringing new high-quality products for the Vietnamese mechanical business community.