Located in Tan Binh Industrial Park, Tay Thach Ward, Tan Phu District, Ho Chi Minh City, ANH DONG SERVICE TRADING PRODUCTION COMPANY LIMITED is known as a prestigious enterprise specializing in sheet metal processing, especially for the elevator industry. and interior decoration with more than 20 years of experience.
Starting from a small private production facility that started operating from 1997-1998, Anh Dong has made continuous efforts to assert its name and become one of the leading manufacturers of household products. Elevator construction, leading interior decoration in Ho Chi Minh City.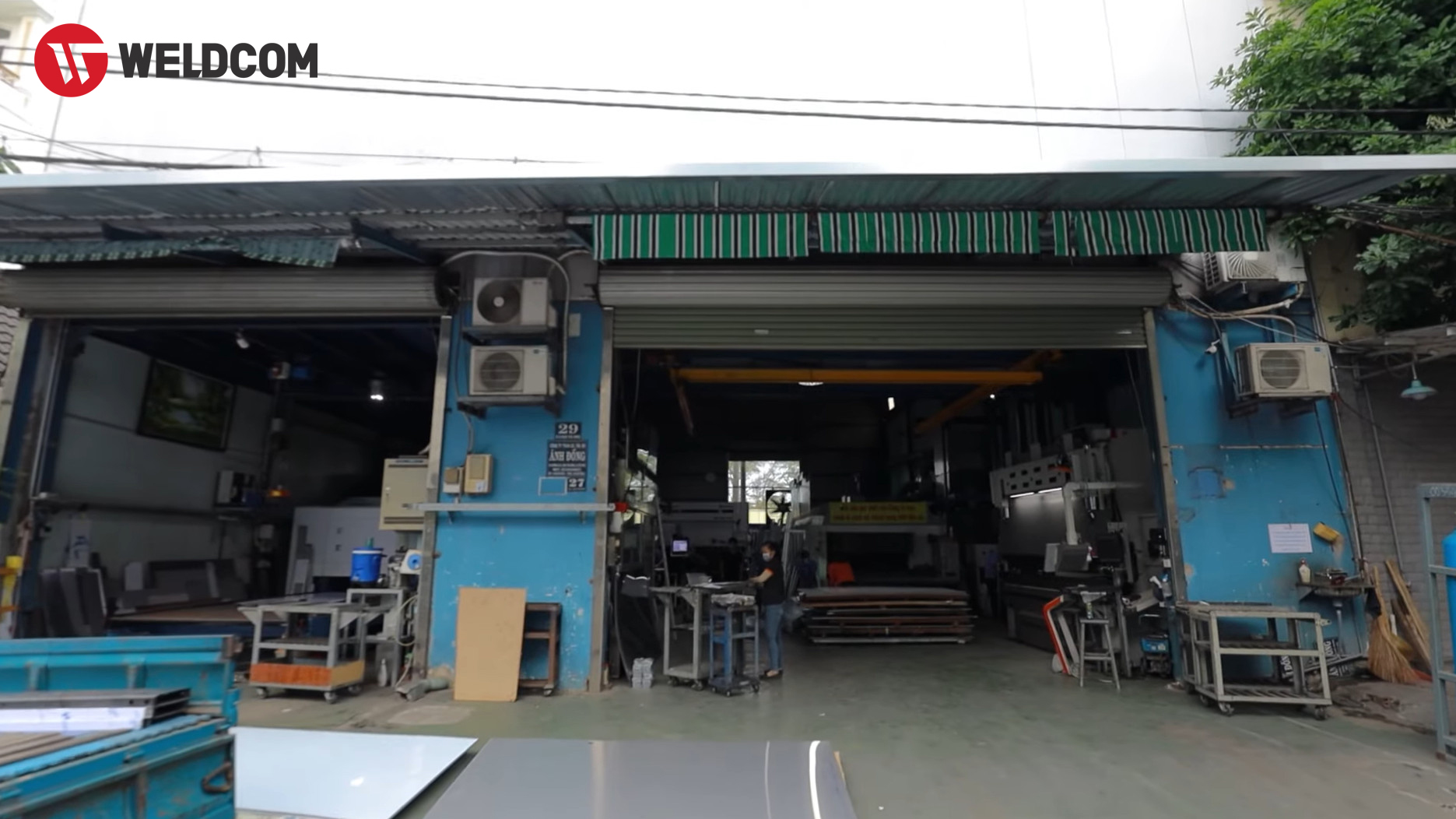 ANH DONG SERVICE TRADING PRODUCTION COMPANY LIMITED
With his knowledge and enthusiasm, Mr. Phan Anh Tuan – Director of Anh Dong Production, Trade and Service Co., Ltd. has diligently researched and selected to invest and gradually replace old machines with new technologies. advanced technology to best meet the needs of high-quality mechanical processing of customers.
Anh Dong has trusted Weldcom to be the distributor of laser cutting machines, Yawei presses, CNC punching machines, etc. In the period from 2018 to 2021. Up to now, Anh Dong has owned a metal processing production line. $1 million worth of state-of-the-art panels capable of rapidly delivering orders of the highest quality. This has been confirmed through the success of a series of projects that Anh Dong participates in to provide products such as mixed-use buildings, office buildings, hotels, apartments to small and medium projects such as hospitals. Hospitals, family houses, factories, schools…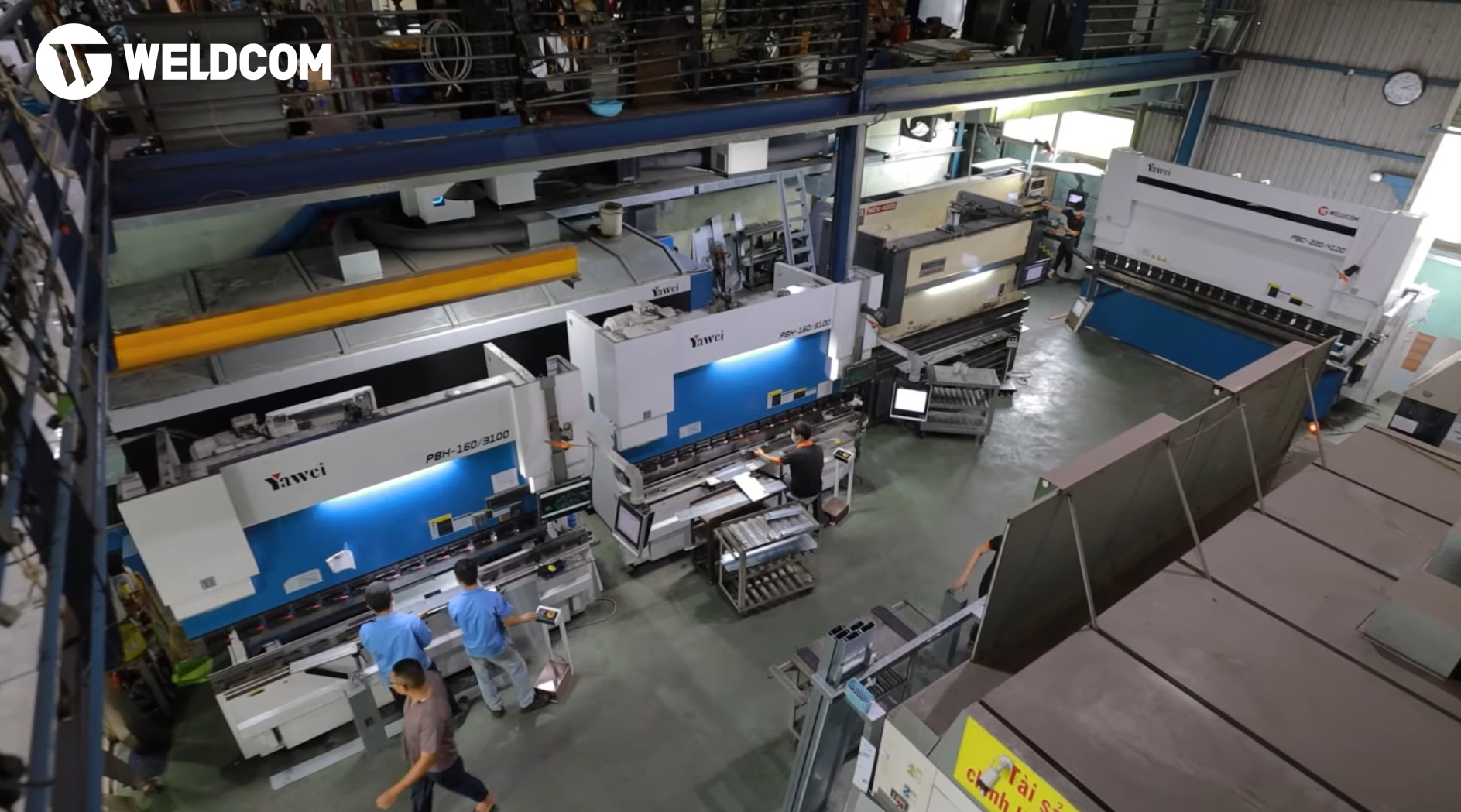 Anh Dong owns a modern processing production line provided by Weldcom
Anh Dong's revenue in recent years has continuously grown at an average rate of about 50%. Right before the pandemic, the company's revenue from mechanical processing services alone reached more than 30 billion dong.
Going up by strength and taking the prestige of product and service quality as a goal for more than 20 years, ANH DONG SERVICE TRADING PRODUCTION COMPANY LIMITED is a typical example for a private enterprise. bravery, dynamism and will surely make further strides in the sheet metal processing industry.