Formerly LISEMCO 2 Joint Stock Company, renamed AMECC Mechanical Construction Joint Stock Company since 2016, with goodwill to cooperate for mutual development, jointly bring the best values ​​to customers through through the products and services that AMECC is currently providing such as: Processing and manufacturing steel structures and equipment, hot-dip galvanized products, construction and installation of project items, general contractor/EPC contractor civil and industrial projects.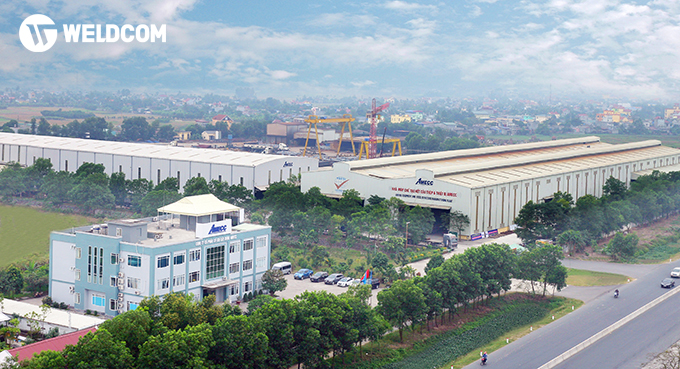 Factory and headquarters of AMECC Mechanical Construction Joint Stock Company
Currently, the enterprise has 2 factories manufacturing equipment and steel structures with a total area of ​​210,000m2, and the processing capacity is about 30,000 tons/year. Along with a team of experienced and highly specialized personnel combined with modern production lines and equipment systems operating according to ISO standards, we are committed to providing products and services that meet ISO standards. good quality criteria, ahead of schedule.
"SAFETY – QUALITY – PROGRESS – EFFICIENCY" is the motto that helps AMECC to launch mechanical products with good quality, meeting all the most stringent requirements of customers. AMECC has brought products and services to a number of typical customers such as Samsung, BHI, Hyundai, Sankyu, Marubeni, Kirchner, EVN, PVN, etc.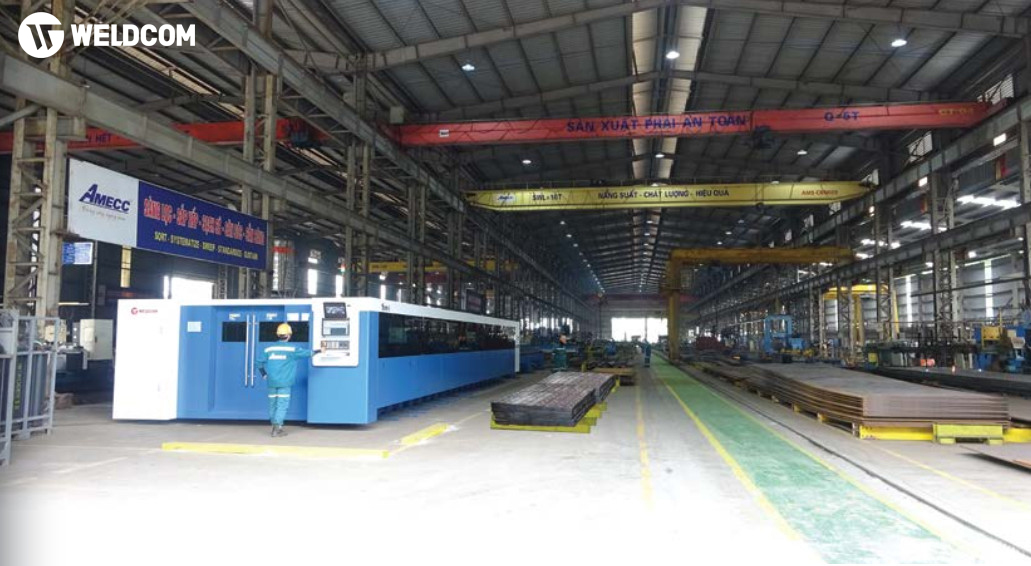 Yawei Laser Cutting Machine supplied by Weldcom to AMECC
To achieve today's successes, AMECC has constantly innovated technology, modern equipment for construction, invested in the most advanced production lines, meeting all the most demanding needs of the owner. private works. In the market, AMECC has trusted and cooperated with Weldcom – the distributor of mechanical equipment to serve its production.