Weldcom attends Vietbuild Hanoi International Exhibition 2022
The 3rd Vietbuild Hanoi 2022 International Exhibition with the theme "Real Estate – Interior and exterior decoration – Architecture – Construction & Construction Materials" was held at the Exhibition Palace of Architecture, Construction Planning. National from November 23 to 27, 2022.
Participating in the exhibition, Weldcom "launched" the latest and modern technologies from famous brands in the world, in accordance with the needs of customers. In particular, the trio of micro laser welding machines, Weldcom 3-in-1 laser machines and Jasic laser welding machines have become the focus of attention in this event.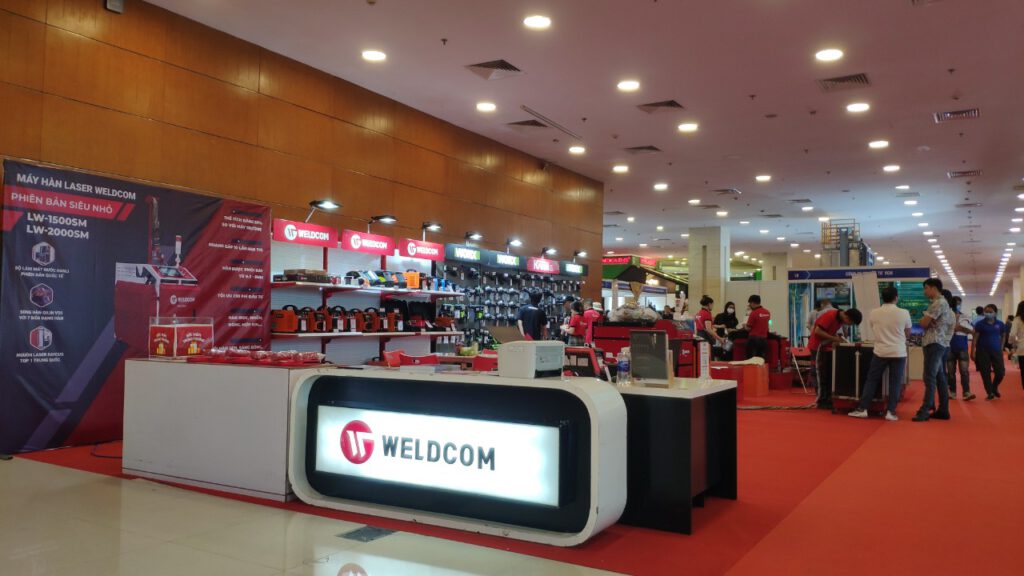 For the first time being introduced to the Hanoi mechanical community, the Weldcom micro laser welding machine was really impressed by its ultra-compact size, only 50% of the traditional laser welding machines, but still Full inheritance of features. With outstanding advantages: high accuracy, 5-10 times faster speed than Tig welding, diverse with 7 different welding modes, micro laser welding machine promises to be the first choice with manufacturing enterprises processing thin to ultra-thin sheet metal in the coming time.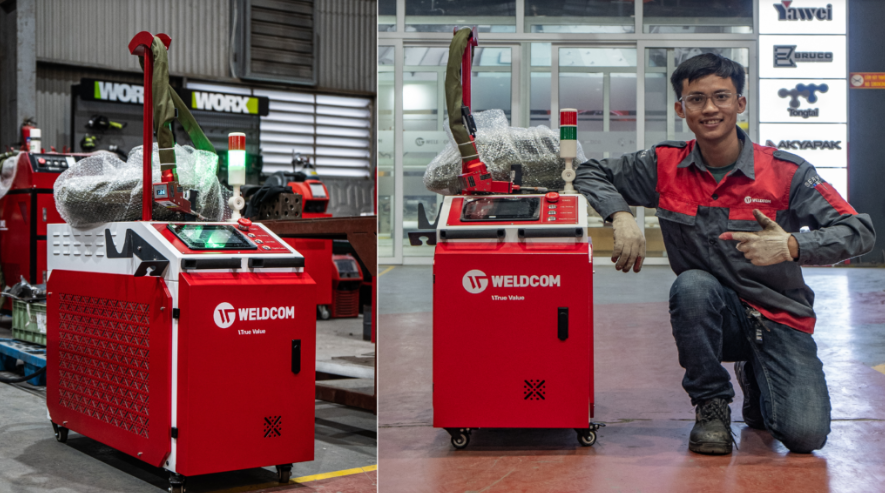 Also in this exhibition, Weldcom has launched a 3-in-1 laser machine that integrates 3 functions of welding – cutting – rust removal. The gun set has a maximum of 7 weld profiles & 5 rust remover beam profiles, meeting a variety of different working needs. The integration of 3 functions in 1 will help save investment costs compared to buying laser welding and laser rust removal machines separately.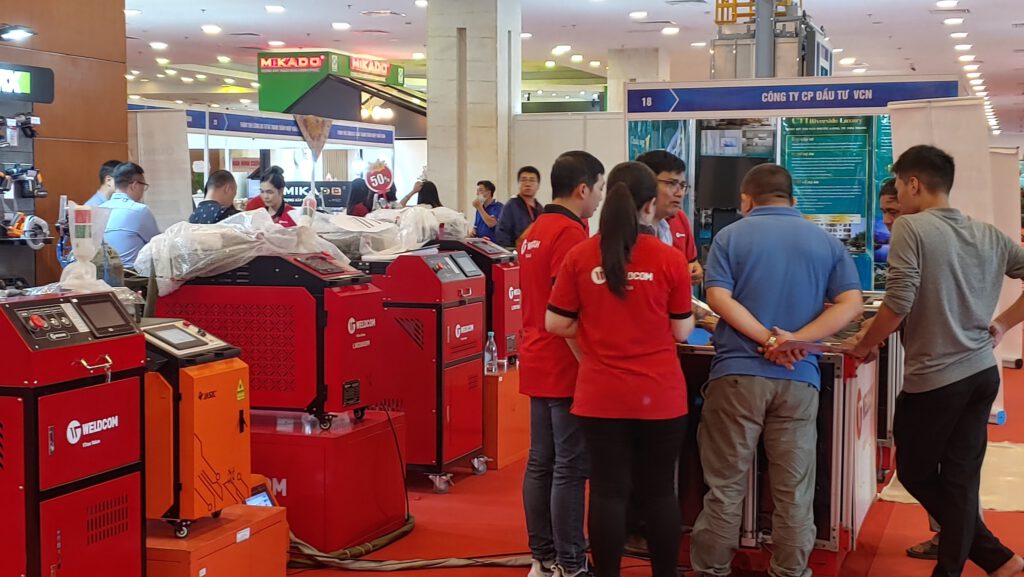 In particular, the Jasic laser welding machine that suddenly appeared at the exhibition has received customer satisfaction right from the first trial. Over a decade of development with Vietnamese mechanics, Jasic's orange color covering most of the factories is a strong affirmation of durability and quality from this Korean brand of Korean machines.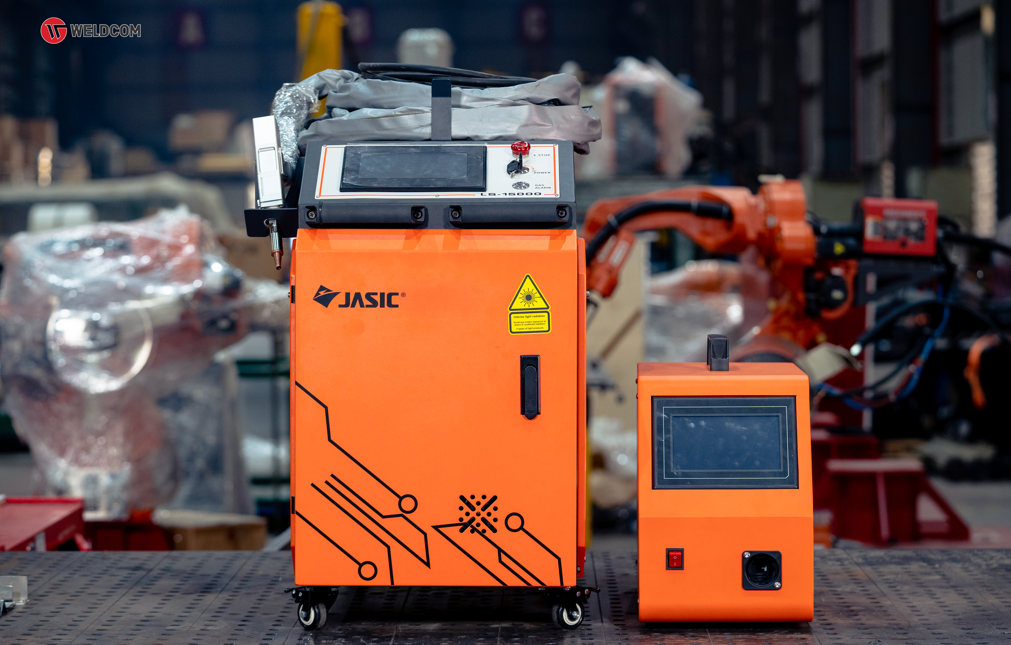 With outstanding advantages in quality, durability, Jasic laser welding machine is easy to apply on different materials such as stainless steel, steel, aluminum, with a thickness of 0.5-5mm. The product is the perfect choice for units that manufacture balustrades, gates, doors, electrical cabinets, metal furniture,…
Along with that, a series of Worx & Kress hand tools, rod welding machines, TIG welding, MIG welding brands Jasic, Ziziweld, Megmeet were also enjoyed by customers to learn and try at the Weldcom booth. Under the guidance of a team of technicians, customers have had excellent and accurate comparison and evaluation experiences before purchasing the product.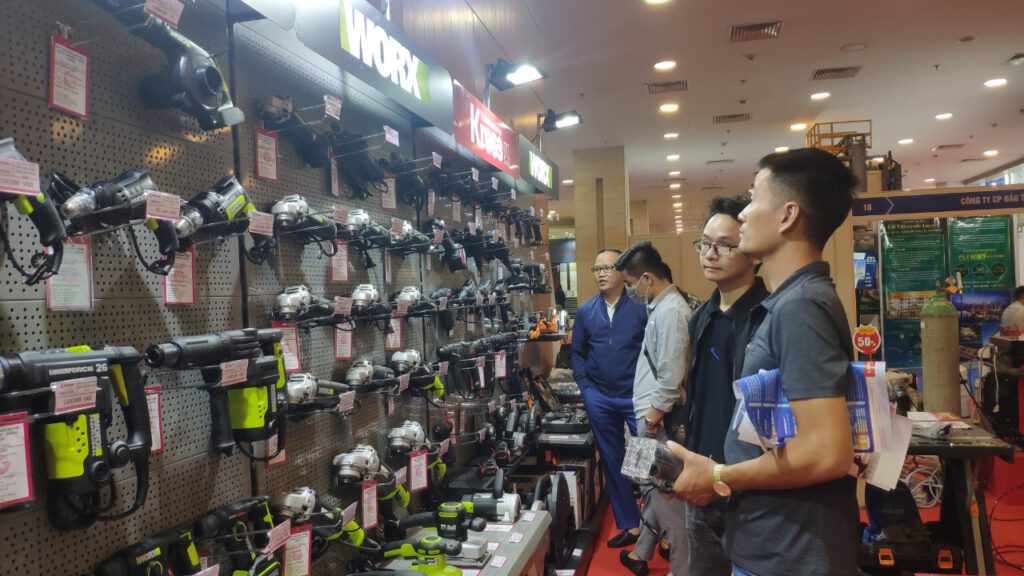 With the goal of narrowing the technology gap between Vietnam and developed countries in the world, Weldcom has been and is a reliable companion for the Vietnamese mechanical community. With the most advanced technology products with excellent price policy and professional after-sales service, we hope to receive the trust and support of customers.
Let's look back at the outstanding images at VietBuild Hanoi exhibition in November 2022: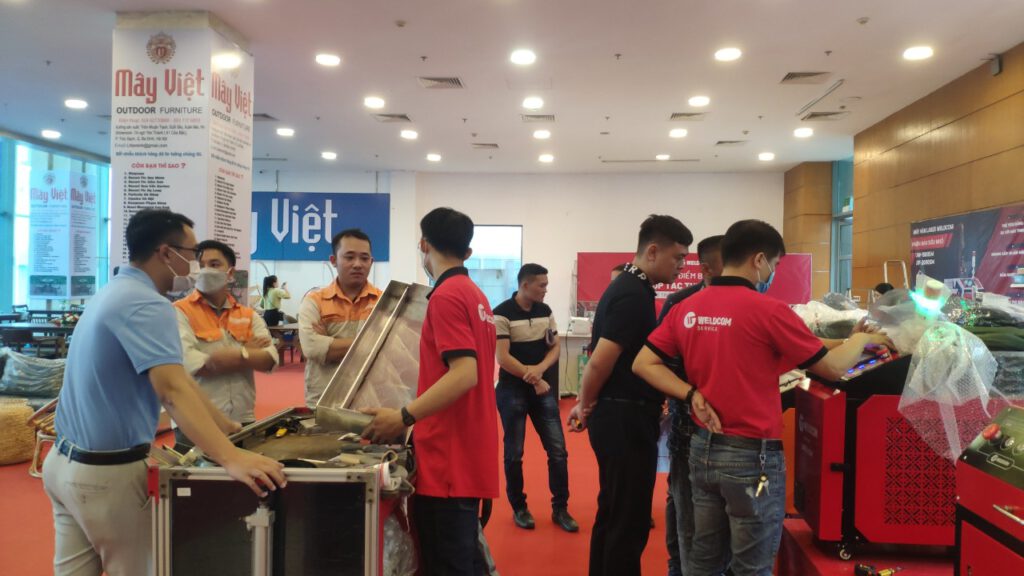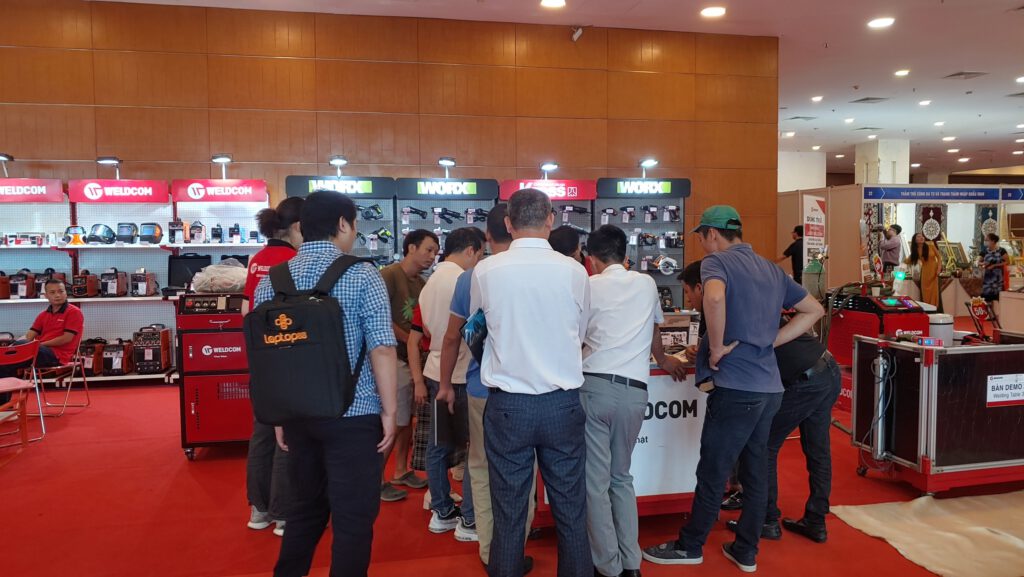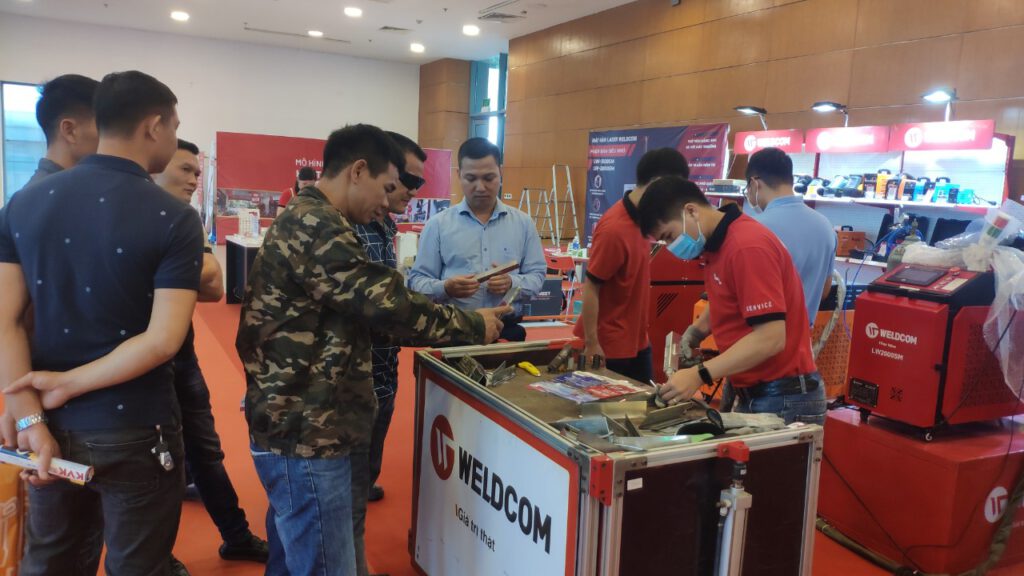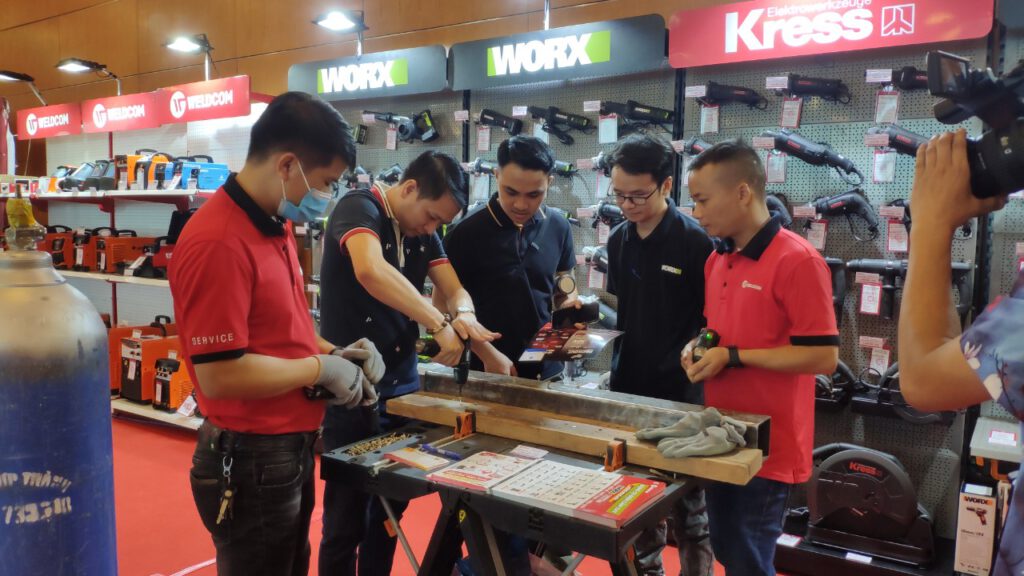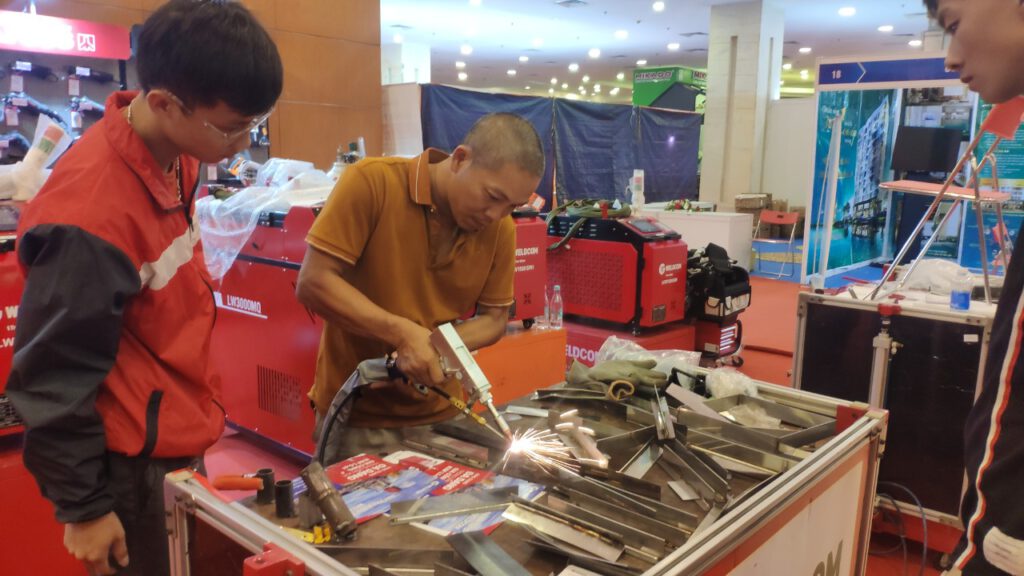 TIN LIÊN QUAN