Established in 2003, Shenzhen Megmeet Electric Co., Ltd. is a national high-tech enterprise with core technologies of power conversion, electrical control and software development in system communication and control. Megmeet's main business is the development, production, sales and service provision of hardware, software as well as system solutions in the auto industry.

Smart welding machine brand Megmeet
Headquartered in Shenzhen, Megmeet's staff number more than 3,600 people around the world and have business bases in more than 40 countries and regions.
Megmeet products are widely used in industries, including medical equipment, telecommunications, information technology, power industry, transportation, oil production, security equipment, industrial welding , Inverter air conditioner, smart home control panel, outdoor color screen and smart sanitary equipment.
Megmeet brand products have been shipped to more than 800 customers globally, in more than 40 countries and regions, including Europe, America and Asia. What's more, Megmeet has focused on technological innovation and achieved rapid growth, with its investment budget in product research and development maintained at 10% of the previous year's sales. .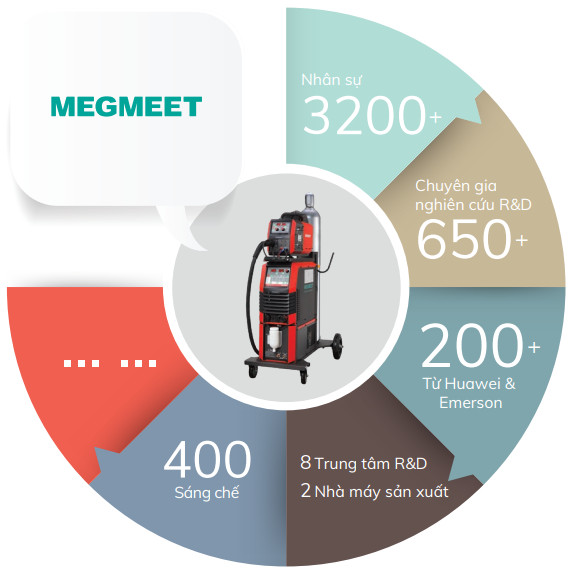 Impressive numbers from the brand Megmeet
Megmeet's staff has more than 650 professional R&D engineers. By the end of 2018, the brand obtained more than 400 patents, established 8 R&D centers in the United States, Sweden, Germany, China, and production facilities located in Zhuzhou, Taizhou and Traizhou cities. Uncle is from Shandong province.
Megmeet welding technology is possible thanks to its advanced welding equipment and . In addition, its products can be highly compatible with robots and automated systems, meeting all businesses in the mechanical industry.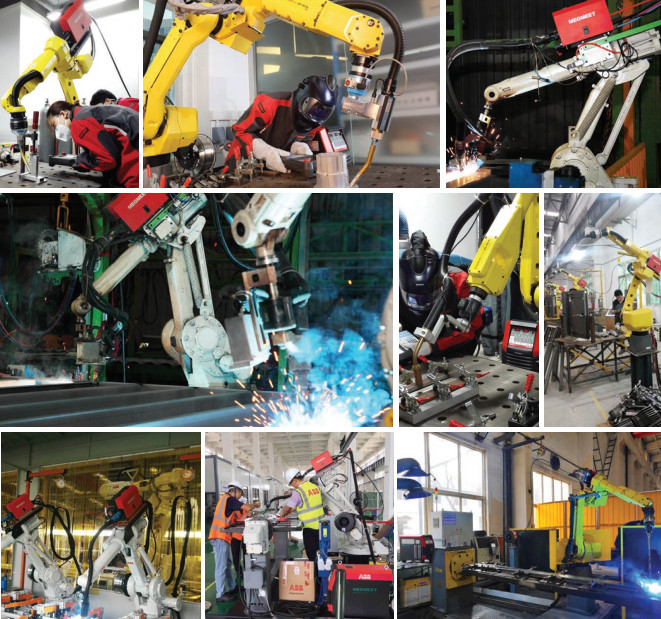 Megmeet's products are applied in many different industries
Megmeet's smart welding products are designed with many unique welding features, optimized performance, optimal protection of the welding source. In particular, Megmeet welding machines have many models that are well connected with Welding Robots in automatic welding solutions, with good welding ability of thin materials, effectively solving high welding requirements in the field of sheet processing: Welding plates of different thicknesses, low spatter, beautiful welds, superior welding speed.
Megmeet has achieved great achievements such as Outstanding Brand of Solder Source for China Industrial Robot in 2014 by China Electromechanical Technology and Application Association, In 2018, MEGMEET was certified as Center First CRAW in Asia by AWS.
In Vietnam market, Megmeet has cooperated with Weldcom to become the official distributor of the brand MEGMEET WELDING MACHINE. With the motto "customer is number 1", Weldcom always strives to serve, bring customers international quality products with the best service.