GSB Steel Structure Joint Stock Company, precursor from Trac Viet Phat Co., Ltd., was first established on July 7, 2011, After 9 years of establishment and development with the premise of experience in mechanical engineering. now make the determination to go deep into the field of steel structure.

Logo of GSB . Steel Structure Joint Stock Company
With a factory area of ​​more than 2 hectares, equipped with modern machinery and leading staff and consultants in the field of steel structure with a lot of experience in operating at large domestic corporations can with an output of over 700 tons/month.
Right from the first day of building the factory, GSB has focused on building the most modern factory in accordance with 5S standards to bring customers quality products according to ISO 9001: 2015; ISO 14001: 2015 ; OHSAS 45001: 2018 and is gradually improving the quality so that standard products can be exported to markets such as Cambodia, West Asia, Australia, Korea, Japan..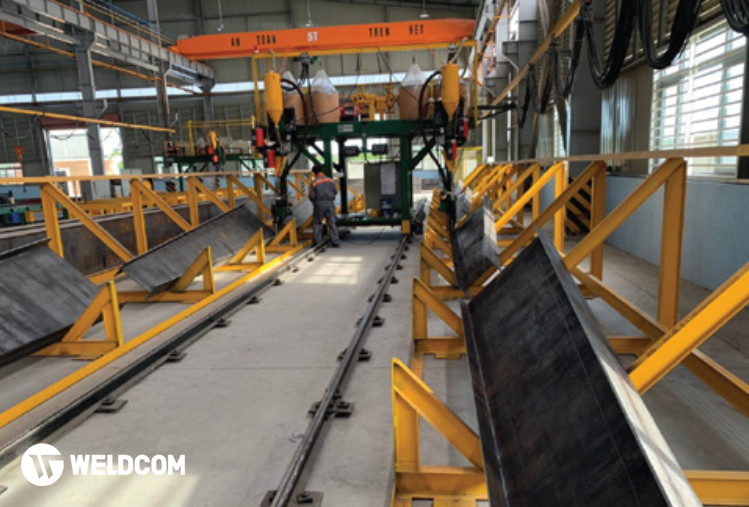 GSB . steel structure factory
Besides, GSB also focuses on investing in modern machinery and equipment to ensure output quality to meet the strict demands of the market. AMECC has trusted and wished to cooperate with Weldcom, the leading prestigious unit in the field of providing mechanical processing equipment and solutions, contributing to promoting and improving the quality of products, helping to elevate its position. of GSB is the leading steel structure brand in Vietnam.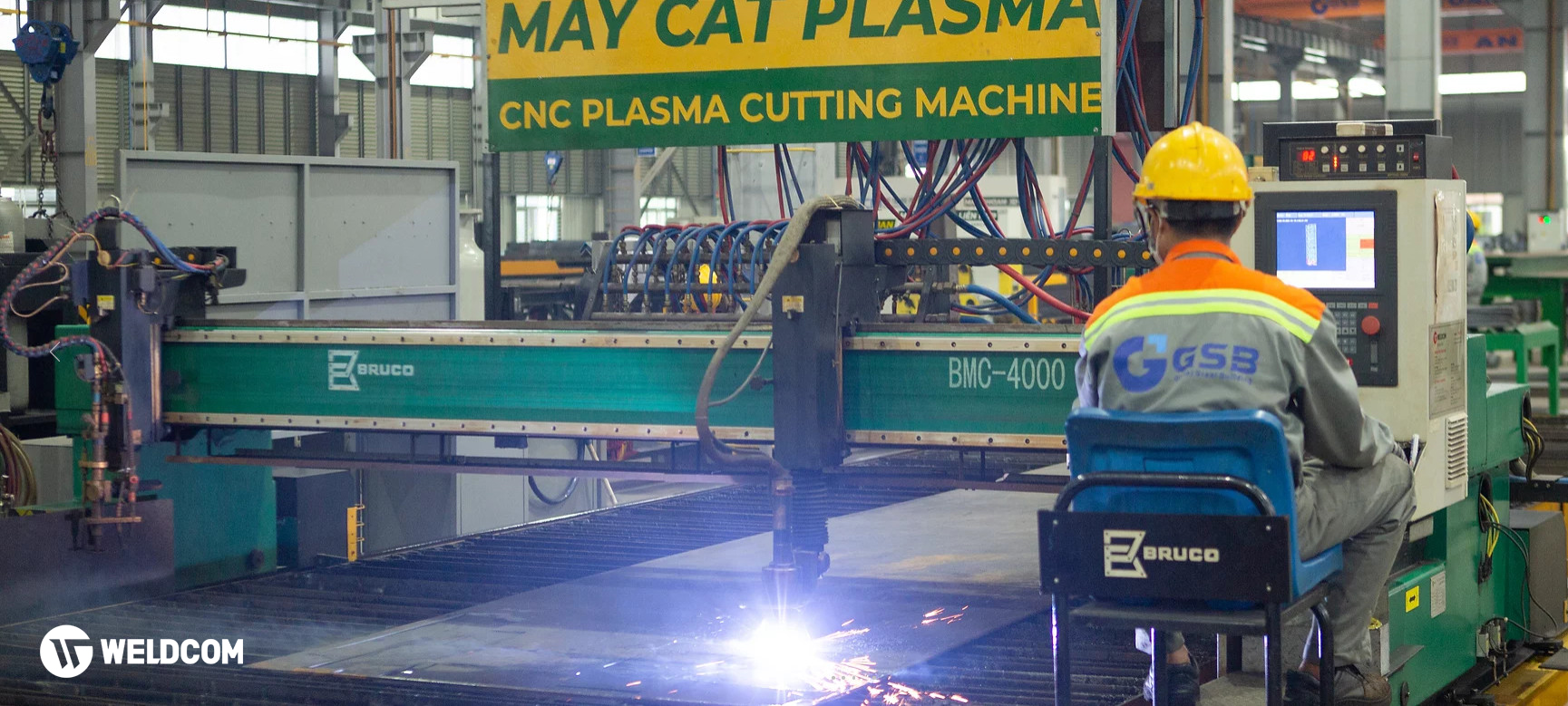 Weldcom supplies Bruco BMC – 4000 plasma CNC laser cutting machine for GSB
With the enthusiastic support of partner companies, big investors, GSB Steel Structure Joint Stock Company has been and is constantly striving to improve in terms of organization, with high responsibility in the work of bringing the Customer interests come first.