CNC SUNRISE brand located in Jinan Economic Development Zone, is a company specialized in developing, researching, designing, manufacturing and selling CNC machines established in 2000. With 10 years of experience, now, CNC SUNRISE is a leading manufacturer in China, specializing in the production and sales of CNC machines, including: drilling machines, punching machines, sawing machines, cutting machines, bending, beveling, milling, welding machines and integrated equipment. other electro-mechanical, mainly used in the processing of angle steel, sheet metal processing, H-beam, section steel, box steel, round steel, flange plate,…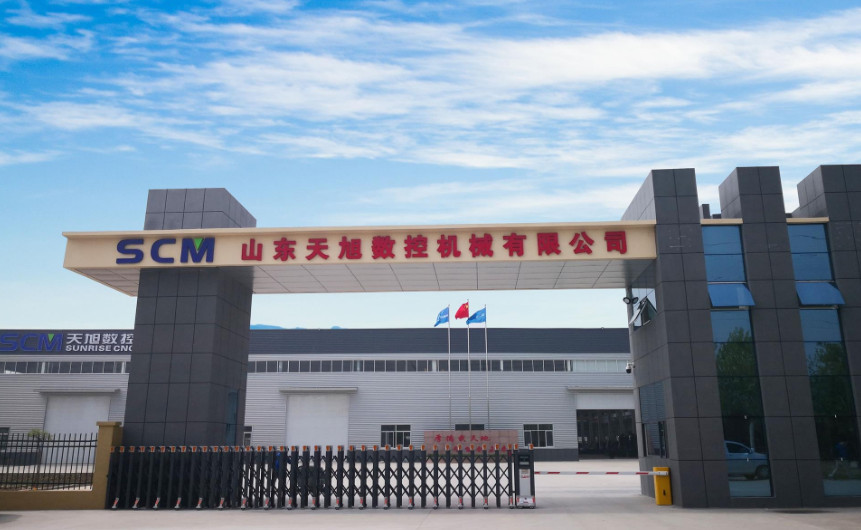 The production plant of the mechanical brand Sunrise
Sunrise focuses on quality and corporate image through ISO 9001:2008 International Quality Management System certification for many years and through the title of High and New Technology Enterprise. In addition, the company also obtained CE certificates and many other international certificates such as ISO/TS16949, CCC, EEV, FDA, GS, SSA; owns 4 national invention patents and more than 20 utility model patents.
CNC SUNRISE is not only a famous brand in China, but also holds an important position in the international market. Its products have been exported to more than 50 countries, 3 overseas offices have been established, the sales network is spread all over the world.
The impressive figures of CNC SUNRISE must be mentioned such as the annual sales volume reaching 10 – 50 USD, the export rate up to 60%, owning a factory with a size of more than 30000m2 and modern machinery systems. grand…
Quality makes a brand, honesty wins the market, harmonious convergence of talents, innovation promotes development. Our ability to consistently deliver high quality, innovative products that last longer and outperform the competition, is why we are one of the most successful companies offering the most advanced and efficient solutions in the CNC machine industry.
With the mission of narrowing the technology gap between the world and Vietnam, Weldcom has cooperated to become the exclusive partner of CNC SUNRISE products with the hope of accompanying mechanical enterprises, being a close link to bring the products together. SUNRISE brand has become an important partner of many large manufacturing industry companies nationwide