QSB Steel is an enterprise specializing in designing, manufacturing, providing customers with a package solution including the stages of consulting, designing, manufacturing, and erecting quality steel structure products and pre-engineered steel buildings. high in Vietnam. QSB Steel offers customers a variety of choices including: factories, warehouses, high-rise buildings, heavy industrial projects, commercial centers, exhibition centers, transportation infrastructure (stations, yards). fly…).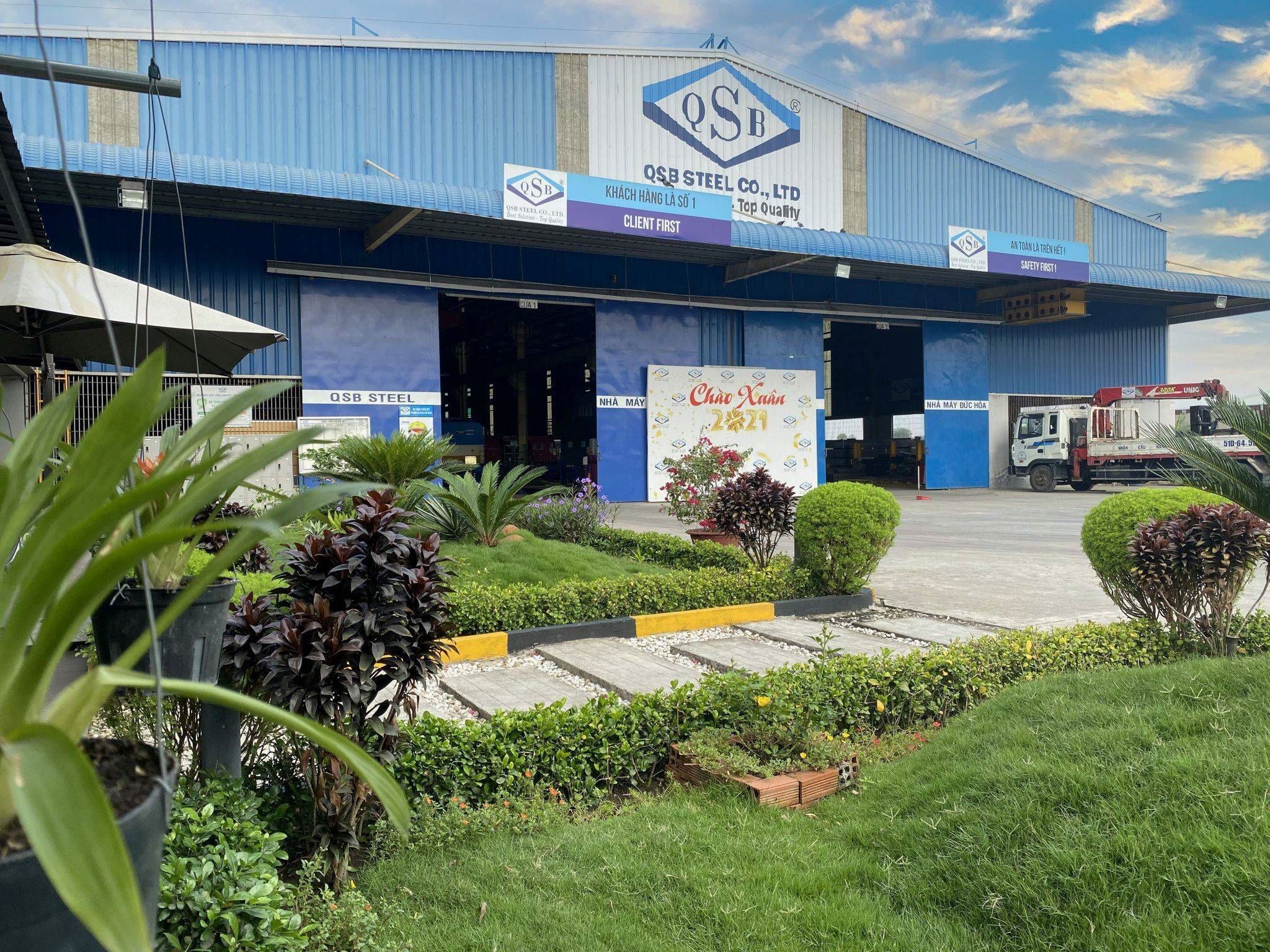 Factory of QSB STEEL
Since its establishment in 2010, the company has performed more than 1000 steel structure projects in Southeast Asia. QSB is determined to be a proven brand in the construction industry and a leader in delivering the most cost-effective pre-engineered steel buildings and structural steel solutions.
Some typical projects of QSB can be mentioned such as: Southern Petrochemical Complex, Song Tien highlight, Phu My Welcome Gate, WOOSUNG GLABLE garment factory…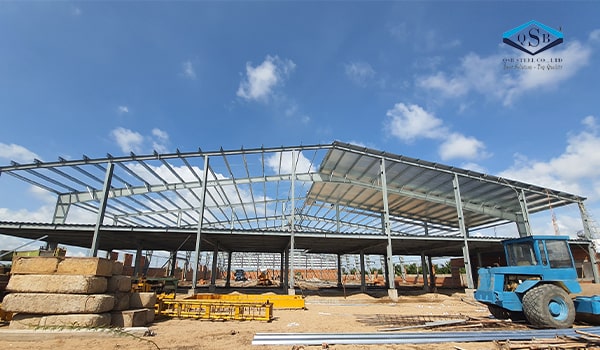 QSB STEEL's Phung Nguyen garment factory project
Currently, QSB STEEL owns more than 500 professionally trained employees, ISO 9001:2015 quality management system and a modern manufacturing plant with a total area of ​​ 12,000 m2. This factory is one of the modern and technologically advanced steel structure production lines with a production capacity of more than 700 tons/month, QSB STEEL is confident to provide optimal solutions, high quality products and services. The most perfect service for the projects of domestic and international customers.
At QSB STEEL factory, all machines are imported with the most modern model and quality standards. In the field of steel structure, QSB STEEL has trusted and chosen Weldcom as a distribution partner of CNC Plasma cutting machines, smart gate welding machines to meet the production quality needs of enterprises.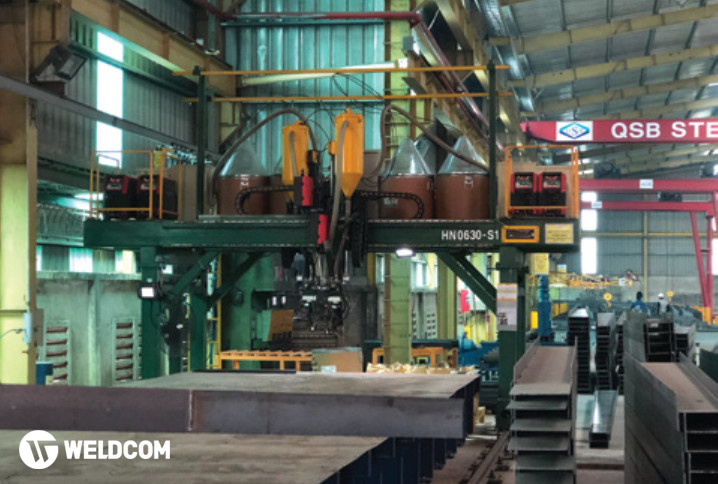 Weldcom provides smart horizontal welding port HN0630- S1 for QSB STEEL