Ningbo Jinfeng was established in 2001, is a modern enterprise specializing in the design and manufacture of NC cutting machines and welding equipment. In China, the company is one of the largest manufacturers of gas cutters and nozzles.
Jinfeng brand is based in Ningbo, China
Jinfeng makes various types of NC cutting machines, such as flame cutting, plasma cutting, laser cutting and all kinds of special welding equipment and gas cutting nozzles, cutting heads and welding nozzles. In addition, the company also distributes other products such as automatic heavy-duty H-beam welding lines, vertical and horizontal H-beam welding lines…
"Honesty and Trust" is the main motto of Jinfeng when providing superior products and top after-sales service to every customer in the world. This enables Jinfeng to have national patents for hyperbolic curve cutting, gantry laser cutting machine, plasma cutting machine, environmental protection structural welding and jet fuel reserve soldering.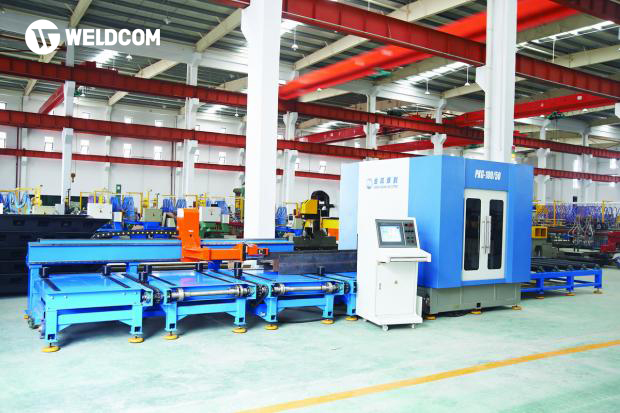 Jinfeng factory owns many advanced modern technology
Currently, Jinfeng distributes products to the West, East Asia, and Middle East regions, the enterprise owns 10.00% of the market in each region. In addition, Jinfeng has a factory area of ​​up to 100,000m2, a technical force of up to 500 employees and a total turnover of 10 -50 million/year.
Weldcom is proud to be trusted by Jinfeng's partner, selected as the exclusive distributor of Jinfeng branded cutting equipment in Vietnam market, with the hope of bringing modern and high-quality products to customers. Vietnamese enterprises in the precision machining industry.