Kruman is an international brand of machine tools, focusing on design, research, development and production of product lines: Cutting machines, bending machines, folding machines, rolling machines, multi-function punching machines, stamping machines. and some other specialized equipment.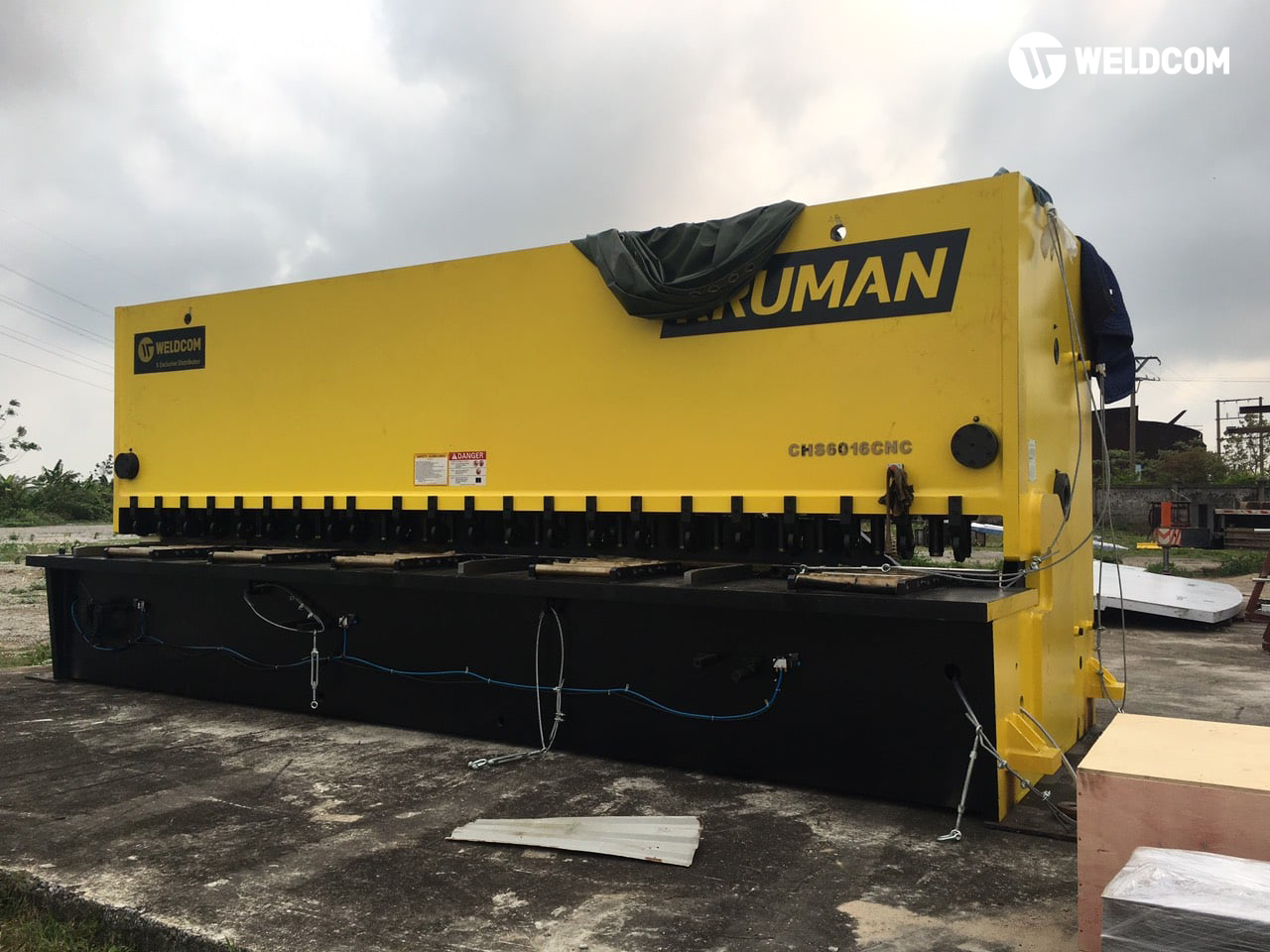 Kruman CHS 6016 hydraulic corrugated iron cutting machine – CNC for Weldcom customers
SINGAPORE KRUMAN CORPORATION brand has supplied to more than 20 countries around the world, head office & international trade center in Singapore, office is located in Hongkong, R&D center in Shanghai and 3 factories in China. Its products are exported to many countries with high quality requirements such as Australia, India, Middle East, USA, Thailand, Malaysia, Singapore…
Kruman's products are highly appreciated by thin sheet processing manufacturers because of their stable quality criteria, solid machine structure, modern control system, which brings productivity and working intensity. High, Save labor and labor time.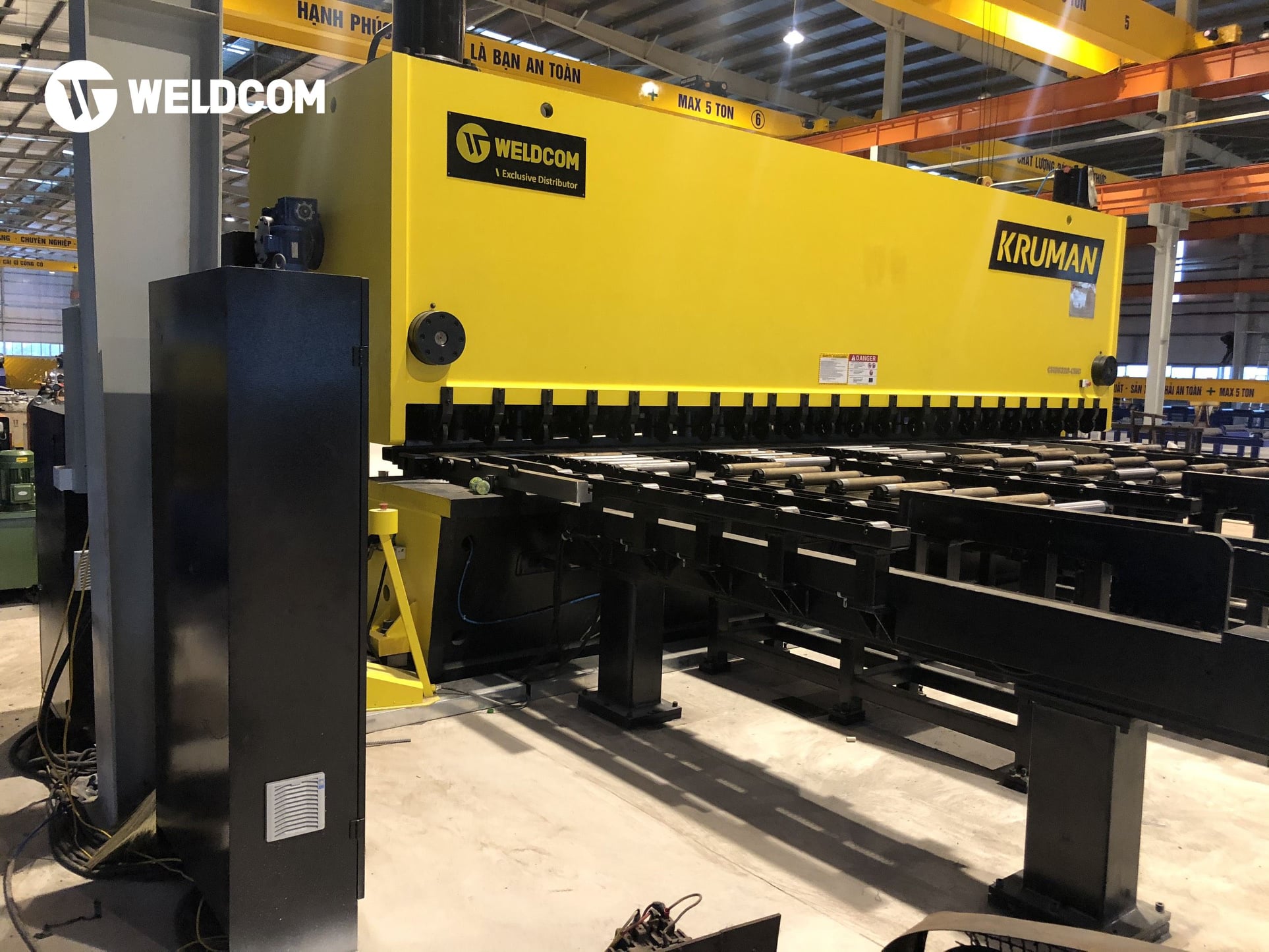 Kruman hydraulic corrugated iron cutting line system and CLS Series
With the goal of bringing modern equipment and technologies to Vietnam, Weldcom cooperates with Kruman to become a strategic partner in distribution of cutting machines, presses, round cutters, square cutters .. At the same time, Weldcom always strives to accompany mechanical enterprises, is a solid bridge to make the Kruman brand become an important partner of many large manufacturing industry companies across the country.