Jasic is a global brand in the field of research and production of welding machines, plasma cutting machines and automatic welding equipment.
Brand of electronic welding machine, plasma cutting machine Jasic
Since 2005 until now, Jasic has always considered core values ​​as the guiding principles for its business activities, which can be mentioned as: Integrity and honesty – Continuous learning – Hardworking and efficiency – Sharing and cooperation, Jasic rapidly developed.
Compared with other units on the market, Jasic's products possess outstanding advantages such as:
All Jasic rod welding machines are applied by the company with the latest IGBT inverter technology, which effectively saves the welding machine's power during use.
Good quality, durable, many customers appreciate and give good feedback.
The design of the product is compact, sturdy, convenient for users to carry when moving.
Jasic cutting machines and welding machines do not require too much technical skill for the machine operator. The cutting operations are also very simple and user-friendly. There is also no need to adjust too much when performing the operation.
Thanks to the advantage of advanced production technology, strong distribution ability of the brand's products, in 2007, Jasic registered for trademark protection in 27 countries in Europe. In 2015, Jasic became China's leading welding equipment manufacturer and is currently present in more than 80 countries globally.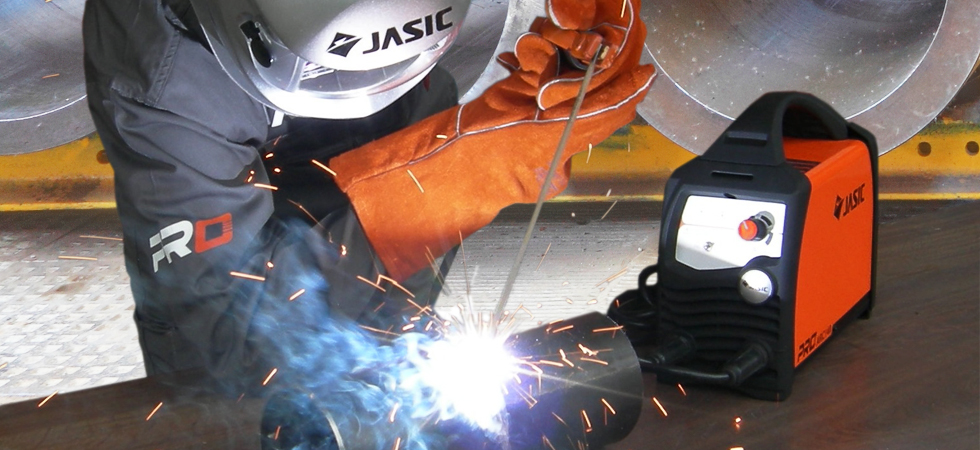 The design of the Jasic welding machine is compact, solid, and convenient for users
In terms of professional capacity, Jasic owns 6 R&D centers located in China, USA, Italy and a team of nearly 200 experts with advanced equipment, Jasic also perfects a set of standards and quality inspection processes including includes more than 300 tests such as: EMC, weld quality, metal dust resistance, vibration resistance, impact resistance, operation in harsh weather conditions or continuous operation.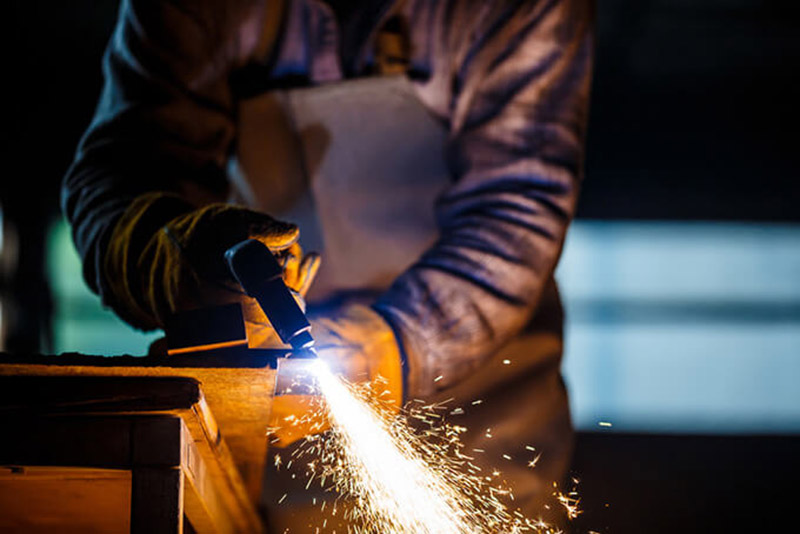 Plasma Cutting Machine Jasic
Jasic brand has been granted 60 patents and ISO 9001 certificates for product quality management systems that meet CE, ROHS, C-TICK CSA and CCC standards for each different type of goods. Jasic has always been committed to becoming a leading supplier of automatic welding solutions, precision welding systems and perfect after-sales service to optimally meet market needs.
Carrying the belief and the development of Vietnam's mechanical industry, Jasic has decided to choose Weldcom to become Jasic's strategic partner and exclusive distributor in the S-shaped strip of land from July 1, 2020. 2011.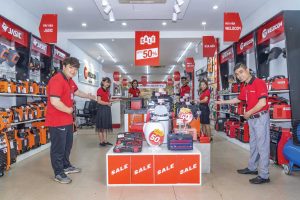 Weldcom is the exclusive distributor of Jasic products nationwide from July 1, 2011
Owning many showrooms in Hanoi, Hai Phong, Ha Nam, Da Nang, Ho Chi Minh City, Binh Duong… and a system of more than 1,300 agents nationwide, Weldcom has helped Jasic products reach many customers and quickly became a reliable arm of the mechanical loving community.