MAIN PARTS:
Machine frame: 01 set

Welding torch and center pulling rod system: 02 sets.

Welding guide device: 02 sets

Flux recovery system: 02 sets.

Welding source: 4 sets Megmeet Artsen CM500R and 2 sets MZ1000 Jasic.

Control system: 01 control cabinet, 01 control handle.

Hose and cable system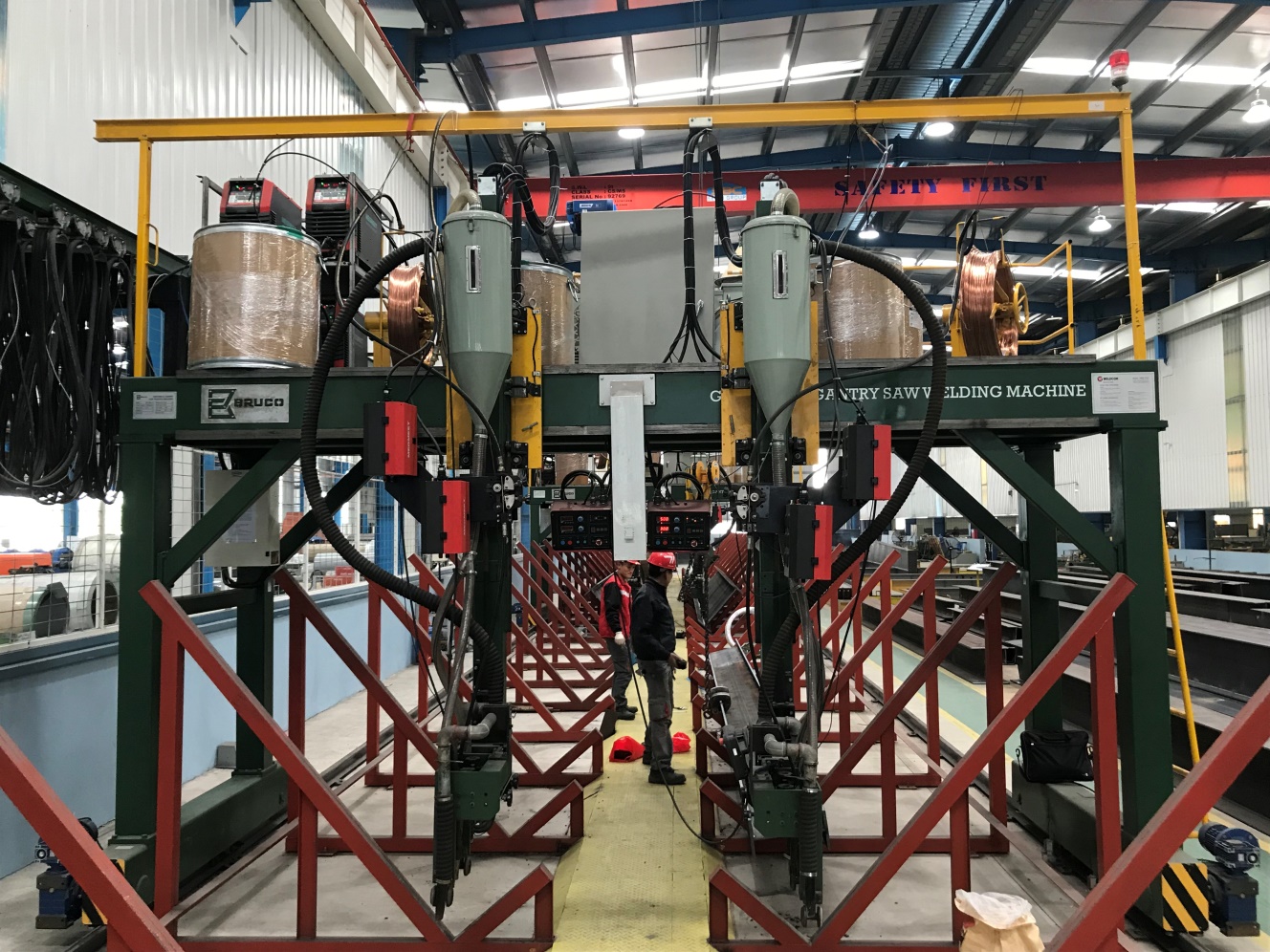 GENERAL INTRODUCTION:
GBH4000-S3 is a smart gantry welding machine. It is dedicated to welding steel beam in steel structure factories.
Machine welds the beam in 1F posture, workpieces are stationary and welding gantry move during welding process.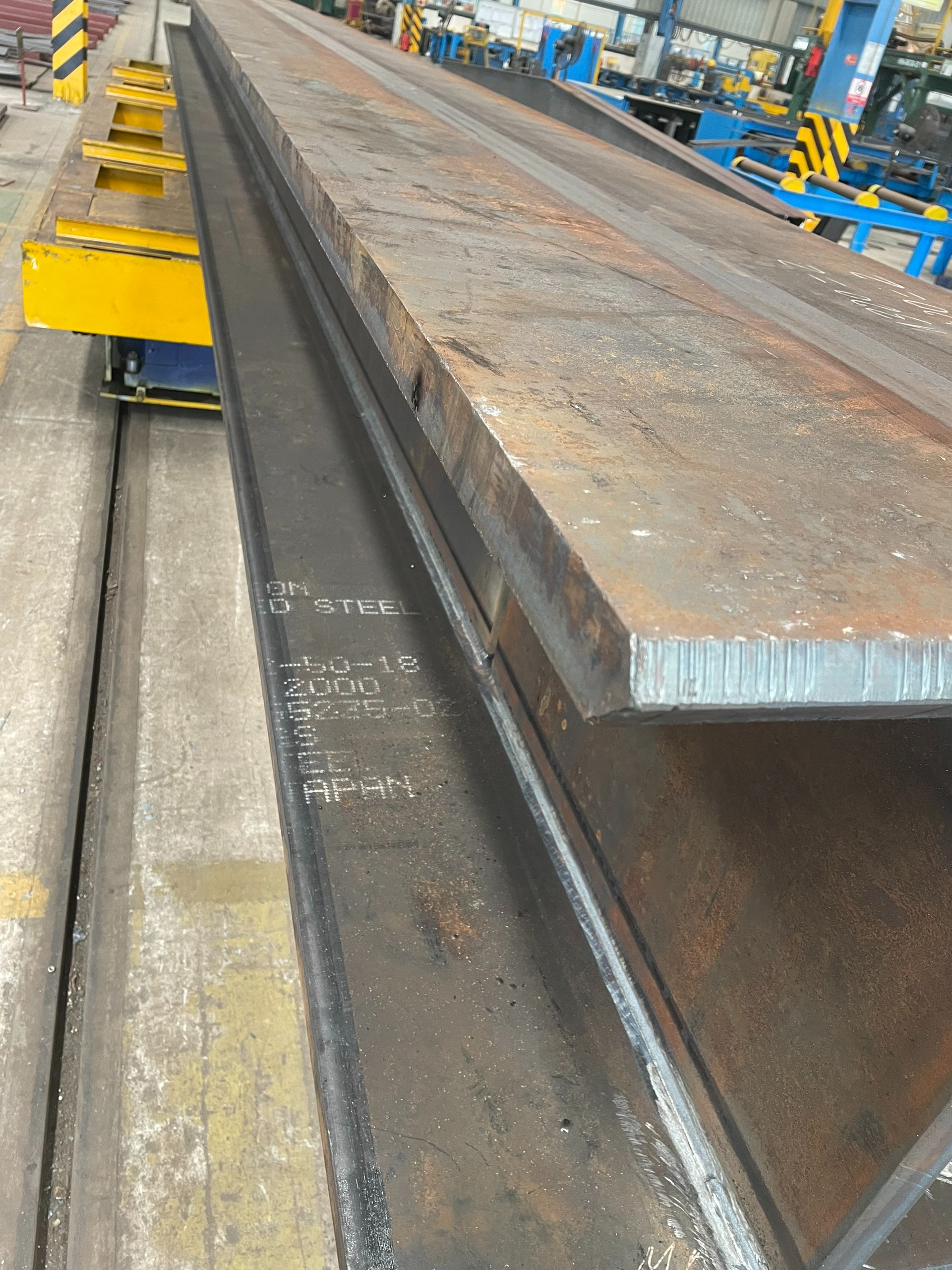 OUTSTANDING FEATURES
GBH4000-S3 applies 3-wires arc welding technology developed by BRUCO for better welding quality and higher welding speed. When machine welds thin beams, K≤10, the machine uses 2 wires Ø1.6 welding mode. When machine welds thick beams K > 19, the machine automatically switches to 3-wires arc welding mode (wire Ø4.0 go first to creat deep penetration, 2 wires Ø1.6 go after to creat coating).

Good welding quality and high welding speed. The machine can weld very thin beam (4-5mm).

The machine is equipped smart welding controller with touch screen, able able to program, manage information, store data, connect Ethernet, report errors …

The machine is pre-installed with an optimal set of welding parameters to support effectively the operation process and minimize errors when setting parameters by operators.

GBH4000- S3 hashas a monitoring user function to help evaluate performance. It can be a timekeeping, report the machine condition, actual welding time and time when turn on the machine but not welding